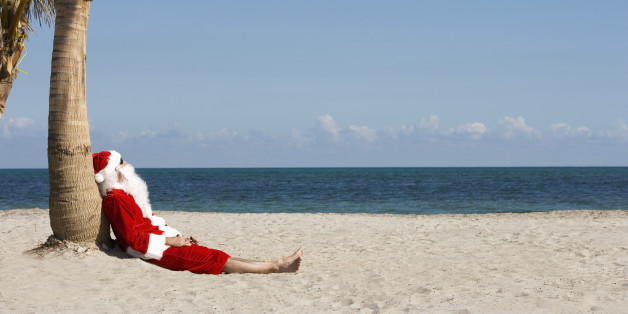 Temperatures in South Florida refused to fall early Sunday morning, making the start of the Christmas week one of the warmest on record, according to forecasters.
The likely warmest minimum temperatures ever for a Dec. 22 were recorded in Fort Lauderdale, West Palm Beach and Miami between midnight and 7 a.m., said the National Weather Service.
"The reason why it's not cooling off has to do with strong high pressure over the Atlantic, and a strong easterly wind flow over ocean waters that are 77 degrees," said forecaster Barry Baxter in Miami.
The result: Fort Lauderdale's low temperature early Sunday was a balmy 77 degrees, two degrees higher than the record set in 2006.
The overnight low in West Palm Beach was also 77, which shattered the record 74 set in 1929. Miami's low reading was 76, which broke the mark of 75 set in 1911. Meteorologists began keeping records for Fort Lauderdale in 1998.
Strong easterly winds, gusting early Sunday to 20 miles an hour, also set up a good chance of rip currents at the beach, said Baxter.
Some relief is in the offing, said Baxter. "The ridge starts to break down ... , which will allow that cold front to arrive," he said.
However, the front responsible for snow and ice up north will be in a weakened state when it blows into South Florida, dropping temperatures only back to the normal range: highs in the mid-70s, lows in the 60s.
Still, said Baxter, relatively to what we've been experiencing, "Christmas Day could feel cool."
The chances of rain Tuesday are 20 to 30 percent. ___
BEFORE YOU GO
PHOTO GALLERY
Awkward Stock Photos Of Miami