Do you or someone you know love White Castle sliders? We mean love -- "eat them once a week" love. "Keep a package in the freezer just in case" love. "Wish you could bathe in them" love. If so, we may have found the perfect last-minute gift.
The slider-scented White Castle candle is back. This burger-laced candle is shaped like the slider box we've all come to associate with full stomachs, late nights and drive-thru windows. But this candle won't just satisfy the pure, hedonistic need to smell sliders all day long -- 100 percent of the net proceeds from candle sales will be donated to Autism Speaks.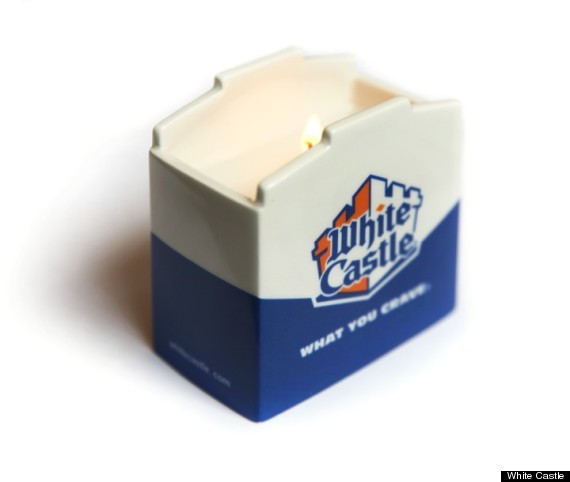 We know what you're wondering -- "Does it really smell like a slider?" Well, it smells like what would happen if you mixed vanilla candle wax with burger grease. If you are either a sliders or scented candle enthusiast, you definitely won't be disappointed. You can get the White Castle Slider Candle from the White Castle Promo Shop for $15.00.
Want to read more from HuffPost Taste? Follow us on Twitter, Facebook, Pinterest and Tumblr.