I have been drinking what I would refer to as an immoderate amount of mulled cider with bourbon this holiday season. I've been inclined to do so more than any other year, and I've also got my mulling spices game in a very good place. While I am content to sip cup after cup of hot, sweet, spicy cider, not everyone around me feels the same way. Which means that more than a few half-gallon jugs of freshly-pressed cider have puffed themselves up with fermentation and neglect in my fridge this year, as I am only one woman and I can only consume so much apple cider. This is the year when Winter Jack may have come to my aid.
Winter Jack comes to us from Jack Daniel's and is a blend of their signature Tennessee whiskey and apple cider liqueur. Although that suggests that it will probably put you immediately to sleep, it clocks in at a mere 15% ABV (30 proof), so is easy and pleasant to sip. While Winter Jack is probably a little too far on the sweet side to take the place of my own mulled cider for me, someone craving a little more sugar and a lot more convenience would probably consider this product heaven-sent. The serving directions are simple: pour five ounces into a mug, microwave until warm. Elegant? Maybe not. Nuanced? Not even close, but it's the quickest, easiest whiskey hot cider we've ever met.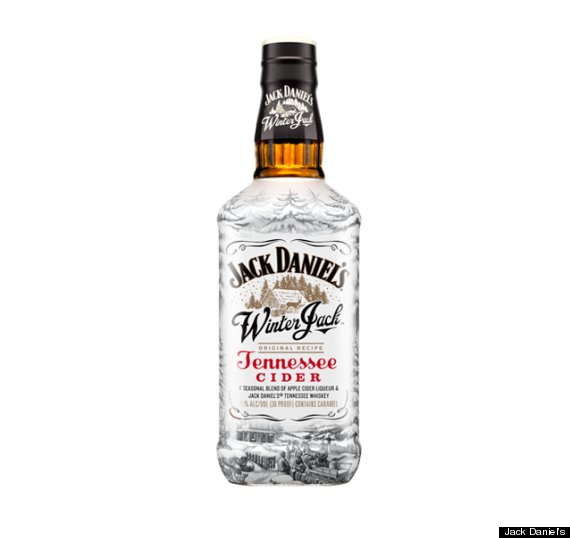 Allow us to make this one thing abundantly clear: if you drink this straight out of the bottle without warming it up, you will detect cloying sweetness and be disappointed. This is absolutely a hot drink only.
One thing to admire about this particular Jack Daniel's product is its restraint (no, I did not think I would ever say that). At a time when most booze companies are infusing their product with every herb and botanical under the sun, Jack kept it simple. Just apple cider and whiskey. No cinnamon, no nutmeg, no clove, no nothing. Winter Jack is available for a limited time, but would probably be an easy thing to sip in front of your holiday fire. Especially if you're the only one in the house who wants to drink cider.
Want to read more from HuffPost Taste? Follow us on Twitter, Facebook, Pinterest and Tumblr.
BEFORE YOU GO
PHOTO GALLERY
Whiskey Cocktails