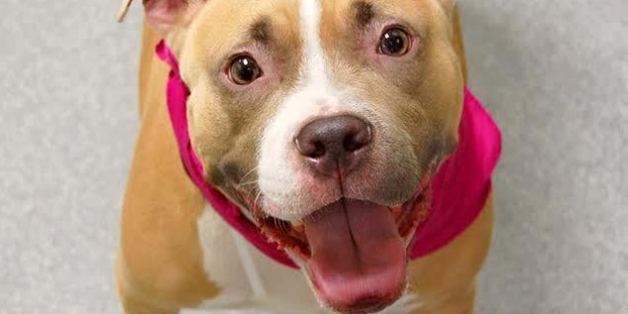 Every week The Huffington Post New York features city animals up for adoption, in partnership with Animal Care & Control of New York City.
A nonprofit organization, AC&C gives shelter to more than 30,000 dogs, cats, rabbits and other animals each year.
Don't miss the ''Tis the Season to Adopt" holiday special, running through December 31. The adoption fee is $20 for cats, $40 for dogs, $75 for puppies and kittens, and $35 for rabbits. Each adoption until the 31st comes with a handmade bed as well as toys, courtesy of Pillows for Paws NYC.
Interested in a new pet? AC&C has adoption centers in Manhattan, Brooklyn, and Staten Island, all open daily from 12 p.m. to 7 p.m.
All AC&C adoptions include vaccinations, a microchip, spay/neuter, one month of free pet health insurance and a free office visit at a participating veterinarian.
For more information on adopting, go here, or call (212) 788-4000.
Anyone interested in adopting a specific animal in the slideshow below can email adoption@nycacc.org, with the animal's A# (in the parentheses next to the animals' names).
Below are just some of the cats available for adoption at the event: All photos and captions courtesy of AC&C.
BEFORE YOU GO
PHOTO GALLERY
Adopt A Pet In NYC 12/13/2013