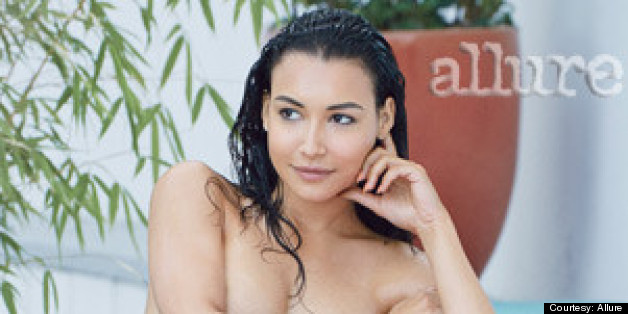 No matter what's stacked against her, when a Latina is passionate about something, she won't be stopped from doing it, even if it means posing nude for a cause or a cover. Here we have some stunning Latinas that have proven they are absolutely comfortable in and proud of their own skin.
Check out these Latinas who have stripped for the world to see:
Playboy Bunnies
There are quite a few Latinas that have posed for Playboy over the years. Soap opera actress ("Las Vías del Amor" and "Dos Hogares) Érika García, sizzled on the cover of Mexican Playboy in 2012. So did Cuban Aylín Mujica and Mexican actress Bauche, along with Gaby Ramirez.
Former Parchís member, Yolanda Ventura, eradicated our memories of her innocent image as a child singing sensation by turning them into hot pics for Playboy.
Ex-Miss Universe Alicia Machado posed for Playboy for the first time 10 years after winning the contest and then in 2010 after becoming a mom and losing more than 20 pounds!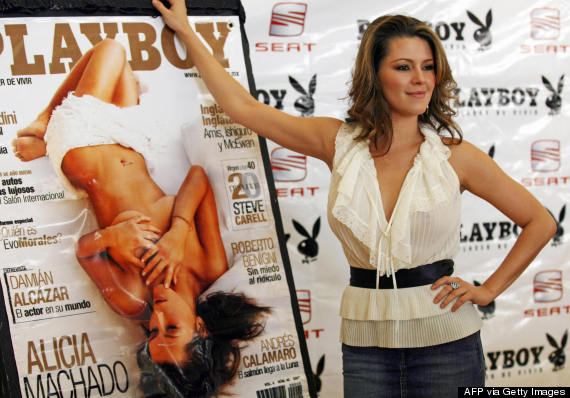 But the real pioneer was Mexican actress Elizabeth Aguilar who posed for Mexican Playboy in 1984.
Latina celebrities who have posed nude for cause
Speaking of about women with crowns and titles, American-Dominican ex Miss USA 2003, Susie Castillo, posed naked for PETA with three other ex-Miss USA for a campaign with the slogan:
"Feel beautiful in your own skin, let animals have theirs. I have been an animal lover all my life and the more I know about how they are tortured in the name of fashion, the more I believe it´s unnecessary… it's unbelievable," said Castillo for PETA's video.
Roselyn Sanchez is against committing the fashion crime of wearing fur, too. The Puerto Rican posed nude for the non-profit in 2008.
Evelyn Lozada also took her clothes off for PETA:
"You can verbalize what happens to these animals a thousand times, but [when] you see it, it definitely clicks in—and it did for me," Lozada said about the campaign.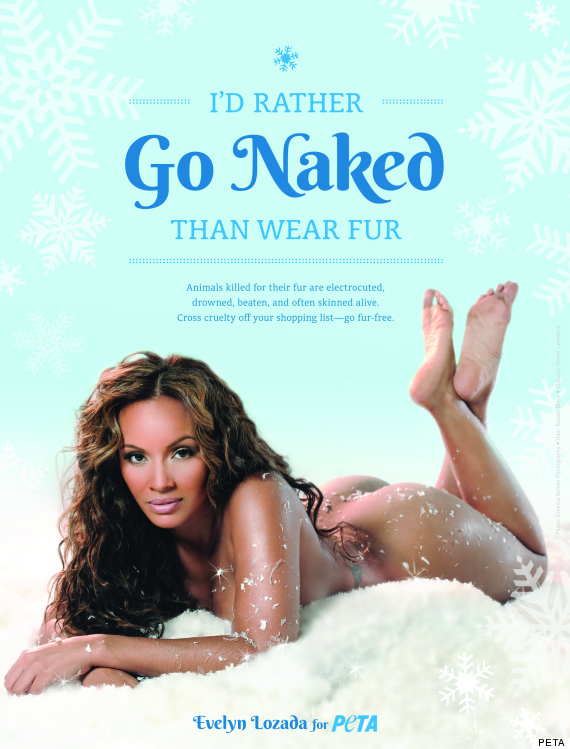 The Cuban actress Eva Mendes got naked back in 2007 for PETA.
"There are way too many amazing faux fur options out there for people to still be wearing real fur," she said.
Christian Serratos posed naked with the famous slogan: "I'd Rather Go Naked Than Wear Fur" she is also a strong supporter of PETA:
"I've always been opposed to slaughtering, eating, wearing carcass," she said in PETA's "Save the Seals" campaign.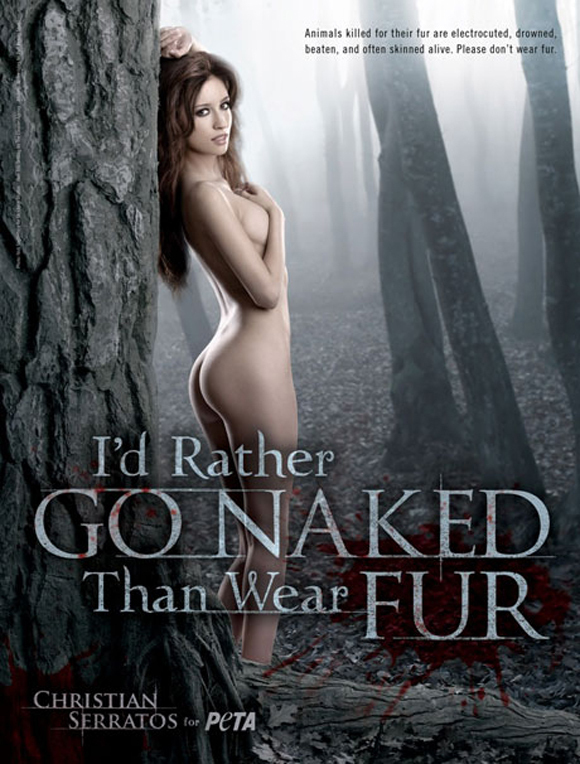 Patricia Manterola is another passionate activist in favor of animals. She once posed naked and painted as a tiger, taking a stand against the circus industry that still has animals working in shows.
Latinas with pure naked glamour
Paulina Rubio posed nude back in 2006 for the cover of Spanish Cosmopolitan… but she was wrapped in a Mexican flag and her fans didn't like it, so she had to apologize to them.
Eva Longoria posed for ELLE España nude but covered in thousands of Swarovski crystals. Could there be a more glam event?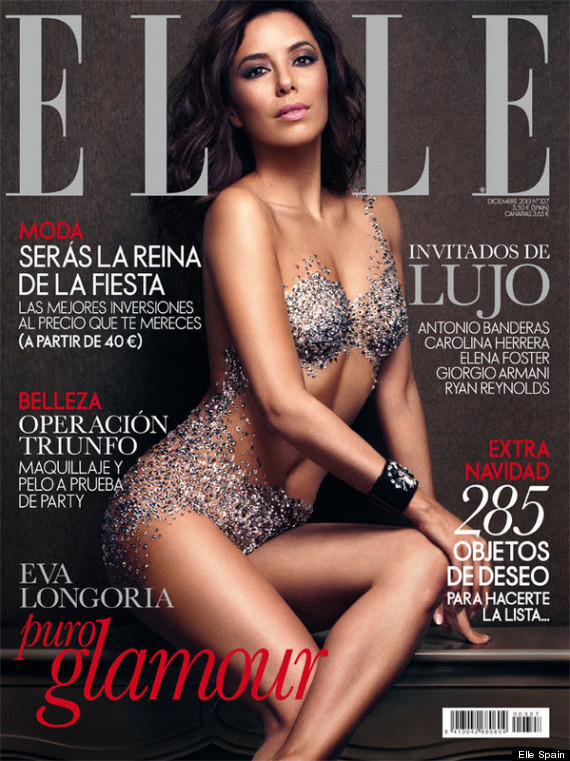 The Mexican-American Olympic champ Marlen Esparza stripped for ESPN's 2013 Body Issue, and beautiful Zoe Saldaña did the same for Allure's May issue.
"It's hard enough to be a woman on this earth. So to be an American or black or Latina, it's arbitrary compared to our battles as women," she said to the magazine.
The Puerto Rican Glee star Naya Rivera also posed nude for Allure's "Annual Nudes."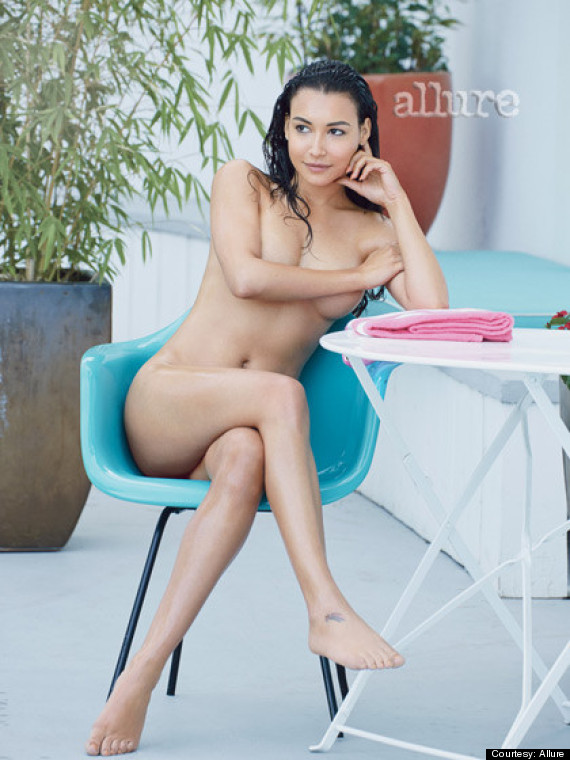 Originally published on VOXXI as Latina celebrities who have posed nude