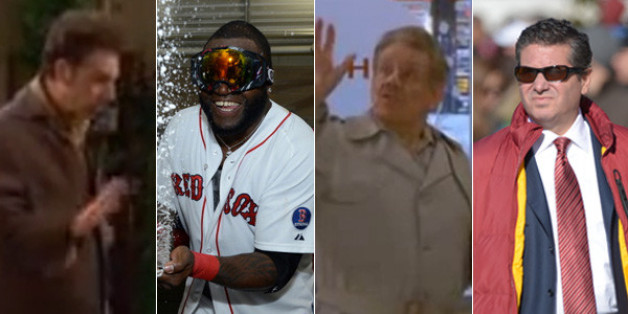 Sports Festivus is back!
The aluminum pole has been dragged out of the crawl space for the second annual HuffPost Sports Festivus celebration. Holding with tradition, our holiday observance shall begin with the airing of sports grievances. Fans, bloggers and journalists have a lotta problems with the teams, general managers, owners and players that they've been following during 2013. Now, you're going to hear about them.
Until someone pins Dan Snyder, Sports Festivus is not over! Let's rumble!
PHOTO GALLERY
Sports Festivus 2013 Grievances
For newcomers who didn't already know that Festivus is for the rest of us, this classic clip from "Seinfeld" will explain everything.
We'd also love to hear about your grievances with the teams that you rooted for during 2013. Leave them in the comments or tweet them with the hashtag #SportsFestivus and we'll add them to the list.