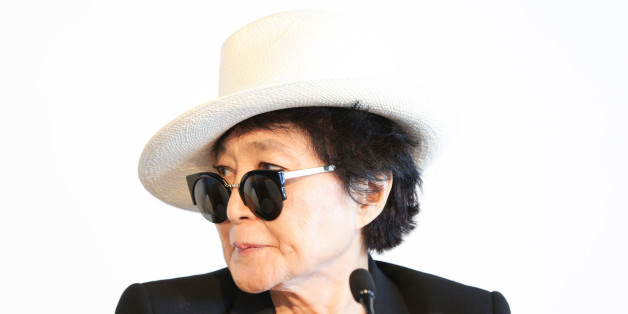 Yoko Ono is an indefatigable spirit who spent 2013 like she has spent many of the past 80 years: making music, dabbling in the fine and performance arts and protesting against environment-degrading greed. She also released an album, "Take Me To The Land Of Hell" and was one of three artists who managed to get two songs in the Top 20 of Billboard's year-end Dance/Club chart and notch two consecutive Hot Dance/Club Play chart-toppers.
That's an awfully specific accomplishment, but the hits in question -- "Hold Me" (featuring Dave Audé) and a cut off "Walking On Thin Ice 2013" -- are the latest in a long string of dance/club successes for Ono. The latter is a remix package of the seminal Ono tune the singer recorded with John Lennon on the last day of the late Beatle's life. (Ono joins Daft Punk and Avicii as the artists who landed two songs in the top 20 of this year's list.)
HuffPost Entertainment traded fantastically brief emails with the fiery artist; read her thoughts on 2013 below. For more, check out our earlier interview with Ono, in which she reflects on Lennon's passing and muses that the Beatle would have loved Twitter.
1. What was your favorite thing that you learned this year?
That I can still hack it. And I hope for many, many years to come.
2. You, Daft Punk and Avicii make a pretty interesting trio -- were there any Daft Punk or Avicii songs that caught your fancy this year?
I love and respect what they do. I feel we are family!
3. Dance music has at once become more popular and more criticized in recent years. How do you feel about where dance is headed?
It could go anywhere. That's what is good about dance music. It encourages creative freedom and daringness in artists.
4. How do you go about picking your remixers?
I make sure that they are of the highest quality. And they are.
5. You're a tireless creative spirit -- what can we look forward to from you in 2014?
I am now working on the next album in my head. But I have no idea where that will go. I hope it will be good.