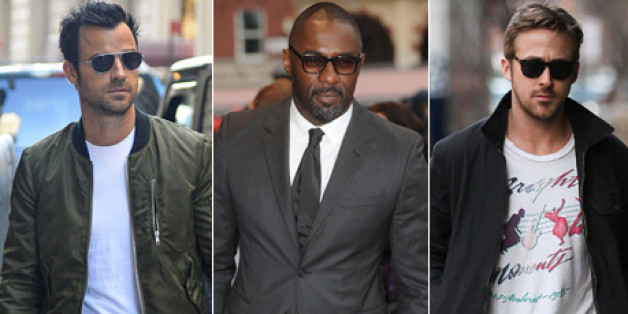 We spend lots of time lusting after Hollywood's fashionable leading ladies, picking apart their red carpet gowns and off-duty clothes.
But don't think we've forgotten the men. This year, we developed more than a few celebrity crushes on a group of dudes with style game so tight, it puts ours to shame.
As we near the end of the year, here is an ode to the dapper men we fell in love with in 2013.
Andrew Garfield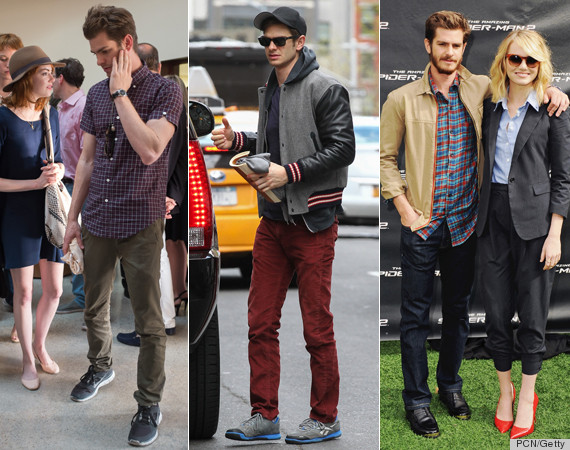 Sure, the Spiderman suit is cool. But Garfield's regular clothes, consisting of sporty jackets, baseball hats, cool kicks and skinny denim, are the real stuff of sartorial superheroes.
Will Smith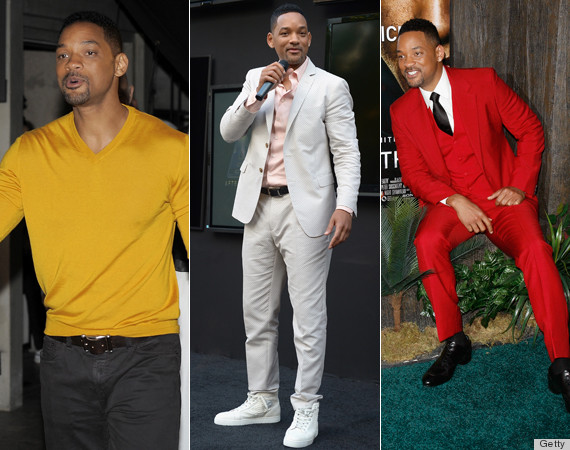 Will's tried almost every fashion trend in the book. But this year, at the ripe old age of 45, the Fresh Prince found his stride as a clean-cut yet laid-back dad, with simple silhouettes, pops of color and even some sneakers. Could your dad do that?
Prince Harry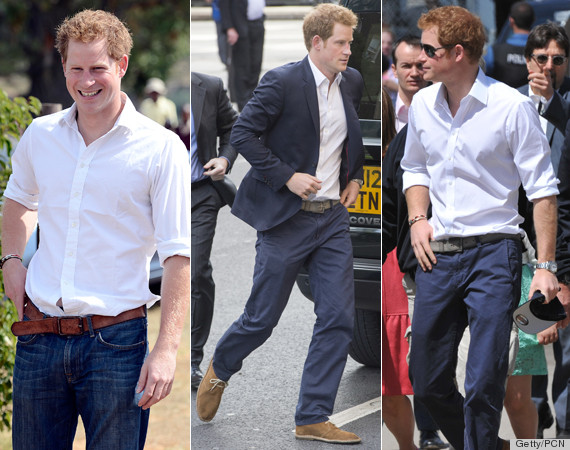 This prince has matured from headline-making partier into a professional royal. But he's maintained his boyish charm with a casual, carefree style sensibility that includes desert boots, low-slung pants and the occasional man jewelry.
Ryan Gosling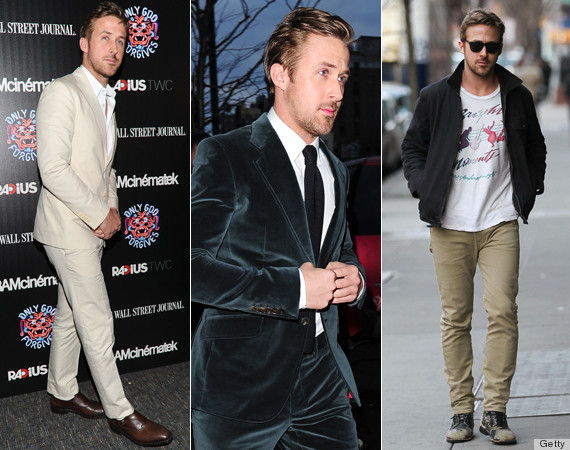 Ryan's one of the only Hollywood men who can keep things interesting and exciting on the red carpet, showing up in velvet suits, saddle shoes and trousers so slim-cut they make our skinny jeans jealous. And when he's not posing for flashbulbs, he's got the most effortlessly cool everyday wardrobe, full of tough jackets, vintage tees and work boots roughened up just the right amount.
Bradley Cooper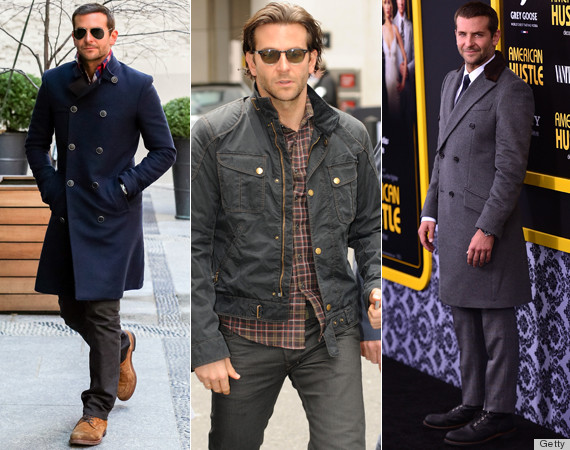 Maybe it's because we know he speaks French. But we always see Bradley as the smoothest of smooth operators, and he's got the slick wardrobe to match. It's Americana prep but with a glossy sheen and a sexy wink -- he may have a peacoat on, but it fits his body like a custom-fit glove.
Justin Timberlake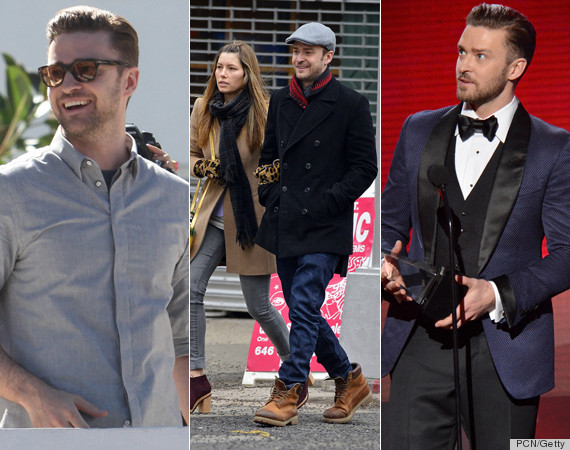 Forget 2006 -- this was the year J.T. brought sexy back, courtesy of Tom Ford. Ford ushered in a new Timberlake era by getting the pop icon into a suit and tie and straightening those famous curls into a slick coif. Timberlake has never looked sexier.
Idris Elba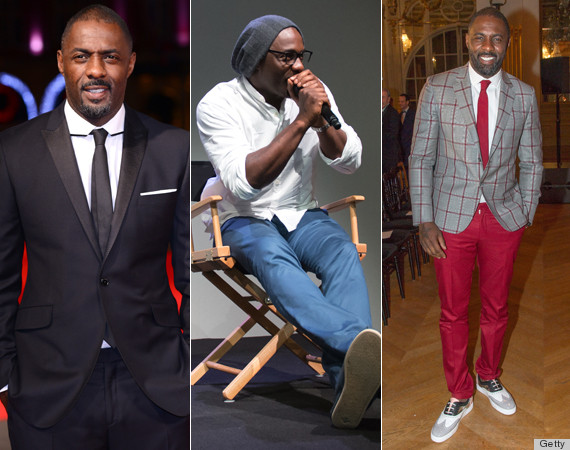 Standing at 6' 3", Elba is a commanding presence who can pull off bolder styles, from spread collar shirts and playful beanies to colorful pants and even Toms. Oh, and he wears the heck out of a classic notch-lapel suit. Swoon.
Harry Styles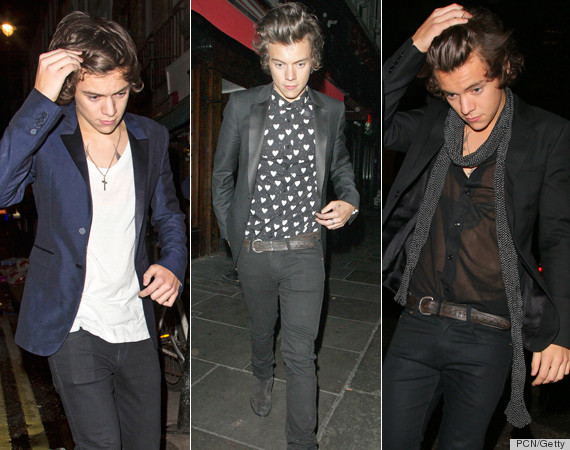 The One Directioner's fashion sense might not be the reason he inspires blood-curdling screams from teenage girls, but it's what gets us excited. Like a young Jamie Hince, Harry somehow makes delicate scarves, the skinniest of jeans and even women's blouses look not only masculine, but sexy. These are rock star clothes for the next generation.
Justin Theroux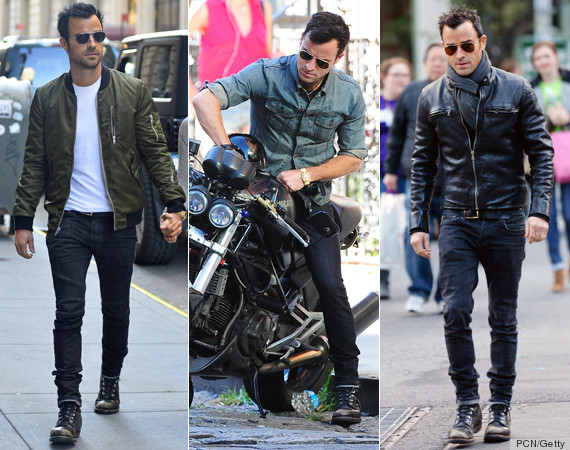 The timeless combination of motorcycle jackets, aviator sunglasses and tattoos can come off as cliche; but Justin Theroux makes it look like he's the one who invented the combo. Those impeccably groomed brows complete the package. Theroux is our shinier, Hollywood-approved, 21st-century James Dean.
Pharrell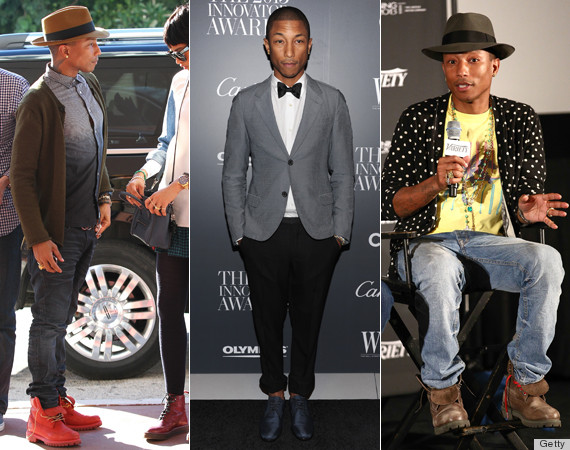 Just as he does with music, Pharrell likes to take a classic look, whether it be a tuxedo or cardigan, and twist it ever so slightly. The result? Something so original you've never seen anything like it. Get a load of this singer/songwriter/producer's cheeky outfits and be inspired.
Joseph Gordon-Levitt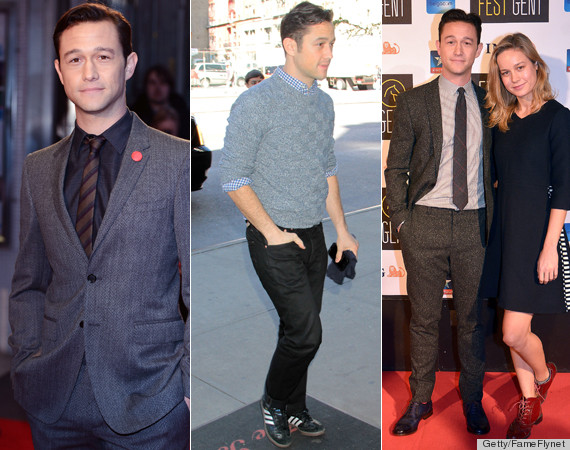 He isn't slick or flashy, but that's why we love him. JGL's clothes speak volumes in understated tones, whether it's a slim-cut tweed suit or a basic sweater and jeans. For regular guys looking for fashionable dudes to emulate, Joseph's the most relatable icon out there.
Jamie Foxx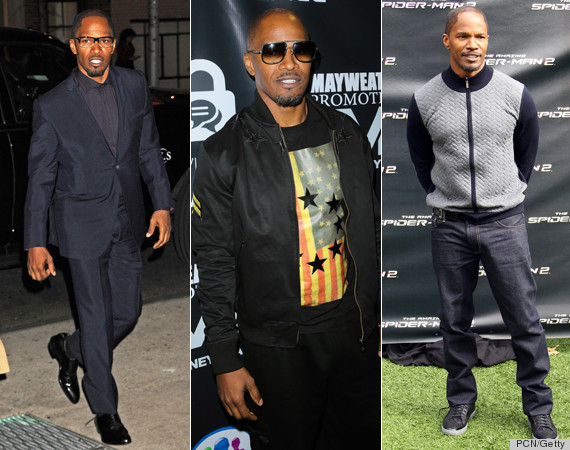 No matter where he is or what he's doing, Jamie always looks like he's in his element. His clothing style is loudly confident but never brash -- any man at any age could learn from his bold shades and youthful zip-ups.
Eddie Redmayne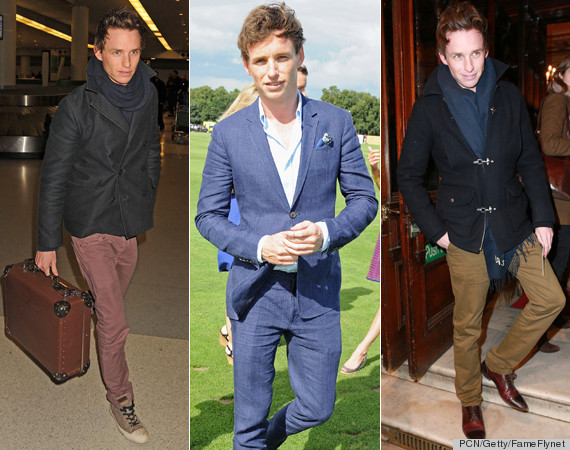 Now that Harry and William are taken, we're gunning for Eddie to be our British prince. With his natty slim-cut suits, chunky scarves and preppy coats, this actor is the picture of a modern English hunk.
Penn Badgley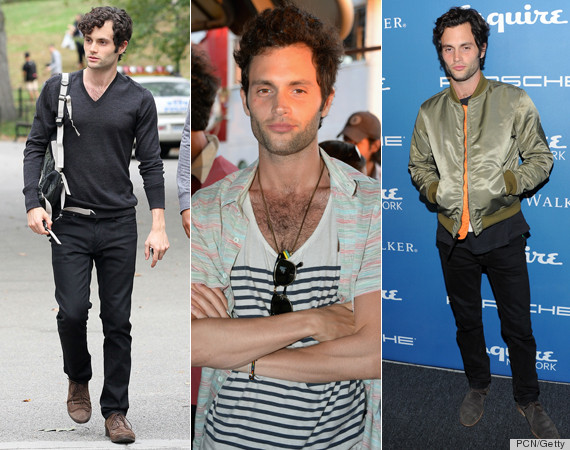 Not unlike his "Gossip Girl" character, Penn is a hipster dreamboat from Brooklyn with the wardrobe to match. He doesn't mind a little chest hair poking out from those deep v-necks, nor does he mind getting some man jewelry tangled in it. And he certainly doesn't feel the need to wear a stuffy suit on the red carpet.
Zac Efron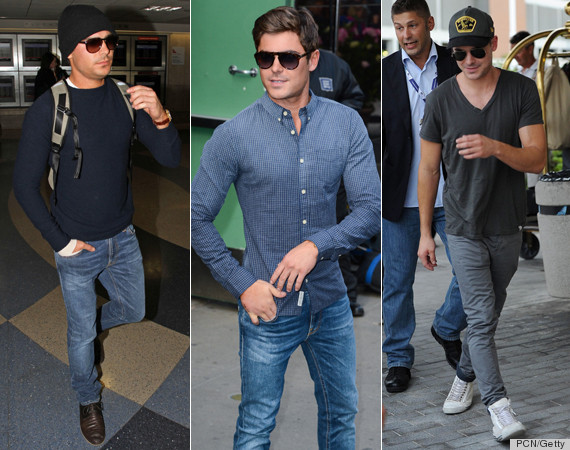 Efron's style might be described as one part frat boy, two parts Los Angeles hipster. The result? A trendy wardrobe full of beanies, v-necks and jeans... all carried off with swoon-worthy swagger.
Garret Hedlund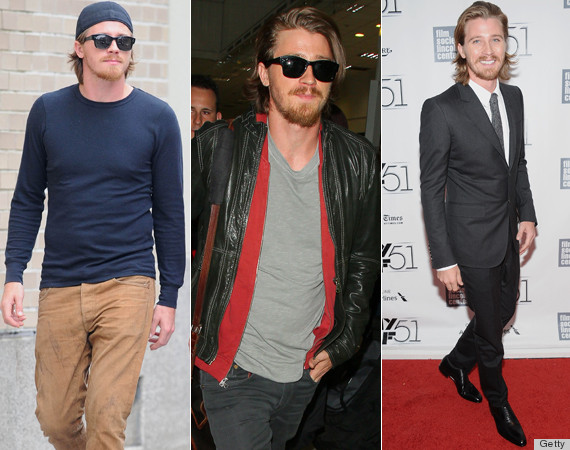 Kirsten Dunst's beau has the kind of effortlessly cool style that fits right in at a Saint Laurent show. His ties are skinny and his cardis are layered, but he doesn't take his hipster persona so seriously he can't also rock a backwards baseball cap.
David Beckham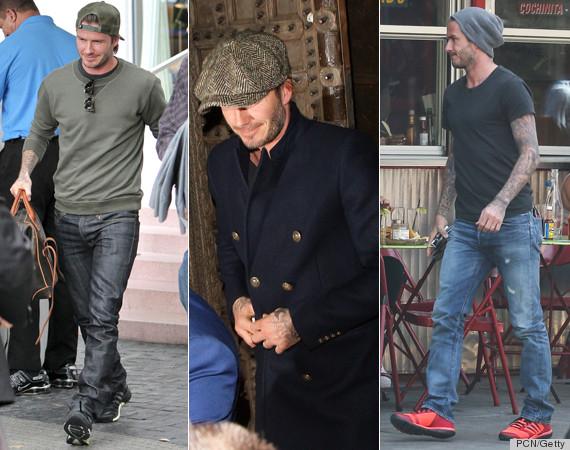 Sure, he can wear a suit like nobody's business. But this former footballer turned part-time underwear model earns kudos for being the only man on Earth who can make a newsboy cap look cool. Must be the tattoos...
Here are a few more we love...
Want more? Be sure to check out HuffPost Style on Twitter, Facebook, Tumblr, Pinterest and Instagram at @HuffPostStyle.