Now that the first pretty snowfall is long gone, the dreary, nippy winter weather has officially lost its novelty. Day after day, most of us don identical, androgynous puffy jackets or pea coats as we venture out into the frigid gray abyss. But winter clothes don't have to be boring -- some people are battling the winter blues with these 13 seriously bizarre fashion choices:

Designed by Tove Greitz and Minna Magnusson.

Cause why should your head get to have all the fun?
2. A crocheted "beard" chin warmer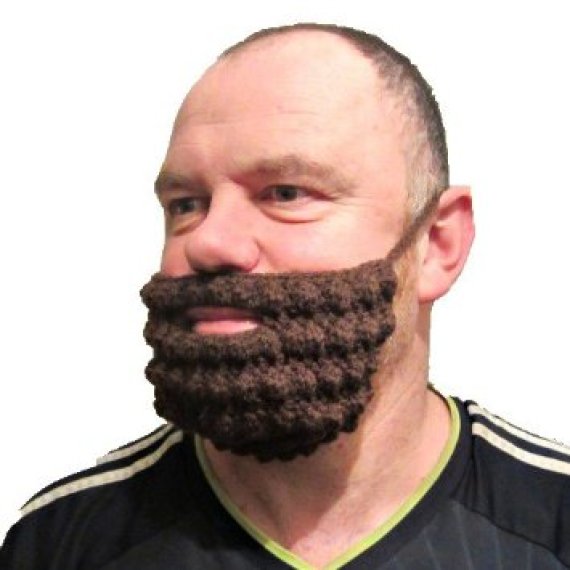 So you want to stay warm but still look smart? This beard provides insulation and the look of age-endowed wisdom.
3. A boob scarf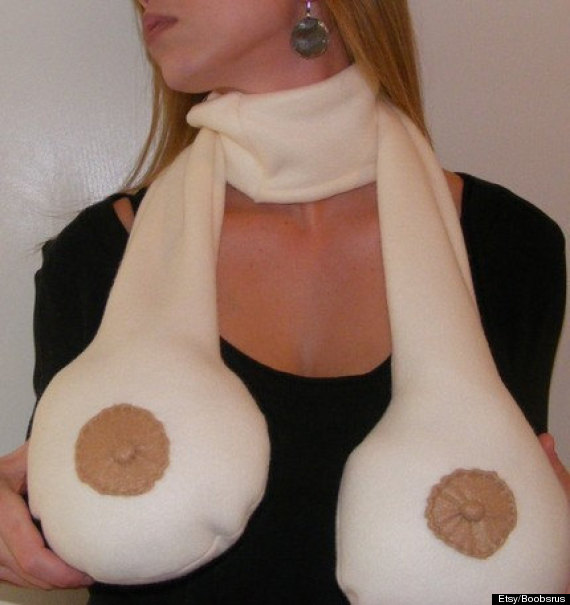 It'll seem totally hilarious until a baby tries to surprise-suckle you.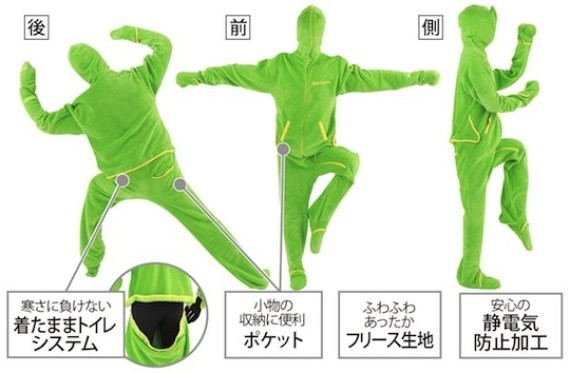 Thank Japan for this fleece body suit that completely conceals your identity, keeps you warm and, in a pinch, converts into a sleeping bag. Total comfort, and total anonymity.
5. A brain hat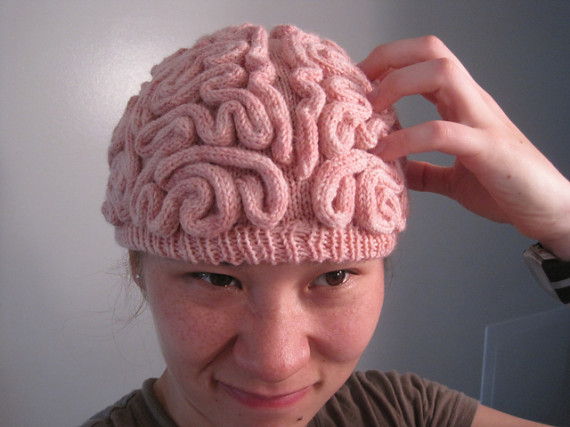 People will think that your brain's so big it exploded.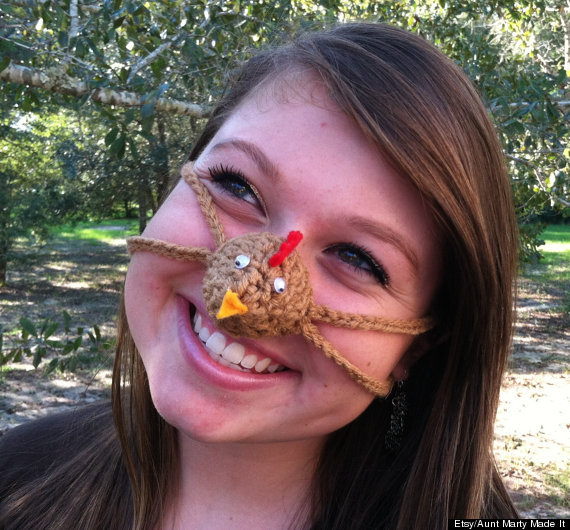 Has your nose been looking a bit... Rudolph'esque this winter? Do your nostrils a solid with this nose warmer.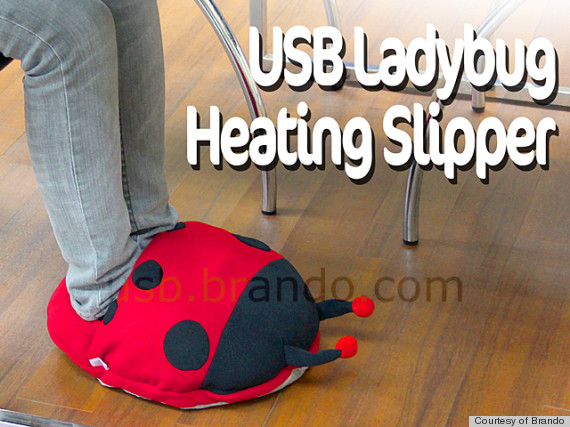 Everybody at the office will be jealous of your USB-powered ladybug slipper
8. A jacket with built-in goggles
Sure, some people will be creeped out if you wear this on public transit, but when you're living life on fashion's cutting edge, you can't expect everybody to understand.
9. A very peculiar body suit

Designed by Andrea Crews.
Warm, cozy, and a great way to avoid making eye-contact with aggressive salespeople.

As seen on Twistand Loop.Blogspot.ca
We come in fleece.
11. A cheeky crocheted, err, "glove"
We'll let you figure out where you're supposed to put this one.
12. A wearable hug

Photo by HILL&AUBREY.
You'll never feel lonely again thanks to London College of Fashion student Si Chan's design.
13. This cone face mask
OK, so you can't exactly buy these at your local North Face store, but we couldn't resist including this seriously bizarre slice of winter-wear history: the plastic face-cone. Introduced in Canada in 1939, these crazy masks promised to keep your makeup looking shiny and fresh during the worst of winter snowstorms. Unsurprisingly, they never really caught on.
See, exciting winter fashion options abound! Why get lost in a sea of black fleeces and gray beanies when you could stand out in delightfully wacky winter apparel?
Or, y'know, you could just wear one of these:
PHOTO GALLERY
Winter Coats That Are NOT Black
Want more? Be sure to check out HuffPost Style on Twitter, Facebook, Tumblr, Pinterest and Instagram at @HuffPostStyle.