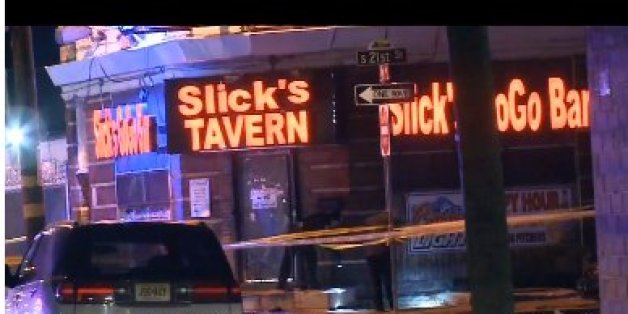 Police in New Jersey are investigating a fatal shooting outside a go-go bar that killed three people and injured two others early on Christmas morning.
The burst of violence took place around 12:45 a.m at Slick's GoGo Bar and Slick's Tavern in Irvington, The Star-Ledger reports.
About 100 people were at the club at the time of the shooting, according to ABC7. Witnesses said they heard seven to 15 gunshots after a fight broke out on the steps of the club.
Police say one of the victims was the club owner's son.
Police did not immediately announce any arrests, according to the New York Daily News. They were searching for a grey car that fled the scene.
Authorities did not release the names of the suspects.