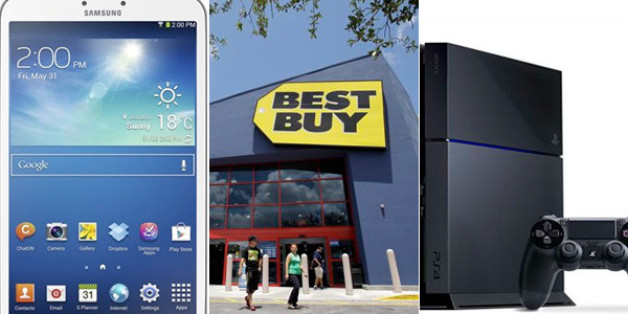 Appearing in a high-profile college football game may be its own reward but an iPad mini doesn't hurt.
Players from the University of Missouri were, to put it mildly, pleasantly surprised to learn earlier this week that they would be receiving Apple TV and an iPad mini just for playing in the AT&T Cotton Bowl.
Those high-tech gifts were just two of the many that players received for earning spots in the 35 games on the 2013-2014 bowl schedule. Those Cotton Bowl gifts may not have even been the best -- or the most expensive -- of the bowl season with video game consoles, watches, sunglasses, gift cards and more being handed out across the country. Of course, it will be hard to say that these gifts didn't elicit the best reaction.
(GIF via @YahooSports)
In an attempt to keep a "level playing field," the NCAA has rules capping the value of gifts awarded by organizations managing bowls to $550 per player. According to an explanation of the rules at the official NCAA website, the "members don't want a large, profitable program or event to be able to provide more valuable gifts than less-profitable schools or events." Even with the rules in place, one look at SportsBusiness Journal's annual roundup of bowl game gifts reveals that there remains quite a range in gifts and gift packages.
CLICK HERE for Sports Business Journals' Complete Bowl Gift List

Despite aiming to keep the prizes somewhat comparable, not all gift packages are created equal and certain players seem to bring much better goodies back to campus than others. As reported by SBJ, bowl committees make bulk purchases allowing them to obtain items at less than retail value in order to keep under the NCAA price cap.
Here are five of the most extravagant gifts from the 2013-2014 bowl season:
*SportsBusiness Journal has all the info you need on the chair as well as the gift suites.
BEFORE YOU GO
PHOTO GALLERY
Best 2013 Sports Photos