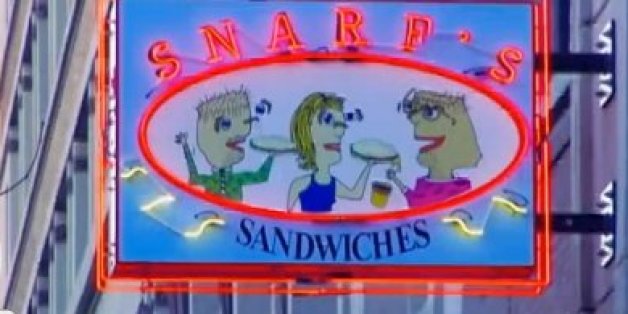 After a sandwich shop made waves for abruptly firing all employees of a Chicago location via email just days before Christmas, the CEO has issued an apology and promised extra compensation to the terminated workers.
Twenty employees a River North Snarf's Sub Shop were told in a Sunday night email they were fired and the location would be shuttered as of the next day.
In a message sent to The Huffington Post via email on Christmas Day, Snarf's CEO and Owner Jim Seidel apologized for how the closing was handled saying it did not meet "our own standards for quality and kindness." Seidel's full statement:
"I am very remorseful for the way we handled our recent restaurant closure at 600 West in Chicago. It was insensitive and poorly planned. By explanation, rather than excuse, business was suffering and we felt the need to act quickly to begin efforts to re-concept the store. We recognize now we acted rashly. For this, we apologize to our employees and to our loyal customers who we know we've disappointed. This was not handled in a way that met our own standards for quality and kindness. We've learned from this mistake and will not be so insensitive again. For now, as a token of our apology and in the holiday spirit, we will be providing impacted employees an additional week of wages. Again, we are deeply sorry."

–Jim Seidel, CEO/Owner, Snarf's
Seidel's remarks echoed earlier remarks by Snarf's Director of Marketing who previously told HuffPost that "our location there [at 600 W. Chicago Ave.] was suffering."
Local labor activists argued Snarf's initial move was retaliation for the location's employees walking off the job in early December during a protest for higher wages.
BEFORE YOU GO
PHOTO GALLERY
Fast Food Strikes 2013