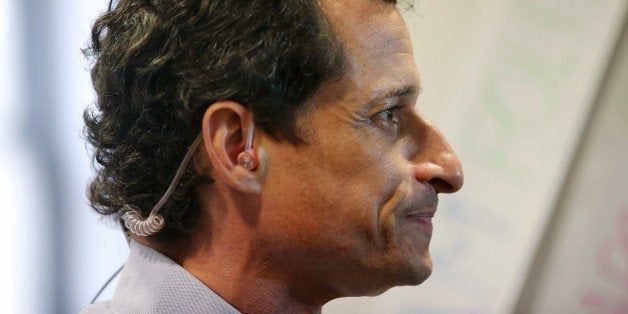 Former Rep. Anthony Weiner (D-N.Y.) reflected on the past year and hinted at his 2014 plans in a Facebook post Thursday.
Weiner noted 2013 "certainly didn't go as I had hoped," but said he is hoping for "a better 2014."
"I continue to be deeply sorry that my personal mistakes undermined an amazing campaign that included too many amazing staffers to mention and hundreds of volunteers and many of you who kept active from afar with ideas, contributions and encouraging notes. (Even the snarky comments of our opponents weren't entirely humorless)," Weiner said, referring to the sexting scandal that rocked his campaign for New York City mayor.
As he hinted at his 2014 plans, Weiner said he doesn't want to "sit back" and ignore conservatives who are pushing tea party beliefs.
"Although my Republican friends have to decide what to do with the tea party wackadoo wing of their party, it does not constitute a strategy to simply sit back and watch them immolate," Weiner wrote. "Our team has to be a font of ideas and debate. I tried to run my campaign on this theme and the response was amazing. (Who knows, maybe I have a third book of ideas in me!)"
Read Weiner's full Facebook post below:
BEFORE YOU GO
PHOTO GALLERY
Anthony Weiner's Uncomfortable Faces