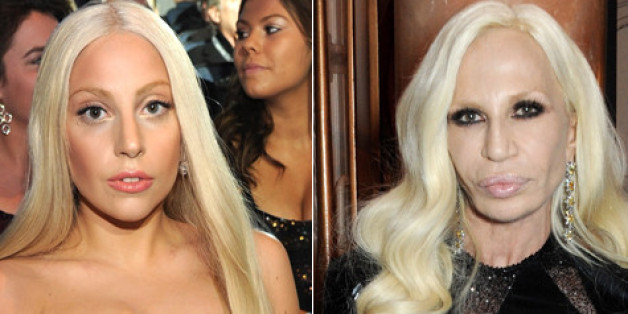 We generally assumed Lady Gaga bonded with her new BFF, Donatella Versace, over their shared love for wild clothes and self-transformation. But in a candid new interview for Fashion magazine, Gaga admits that Donatella actually means much more to her than we assumed:
"I don't always have anyone to look up to. It can be kind of lonely because you know some people have been very accepting of me as an artist and some people haven't. Seeing where Donatella is and how far she's come and continues to go makes me feel like I have a role model. I have somebody I can look up to and say 'I can be that' or maybe I can at least try."
It's hard to imagine a one-in-a-million individual like Gaga emulating someone else, particularly someone with a distinct aesthetic of her own. ("My style is not that big, I wear heels, tight pants and I wear diamonds," Donatella once put it.)
But both women know what it's like to be on top of their game, and they both know what it's like to attract attention for their outlandish styling -- in fact, as their friendship's grown, Gaga has started dressing more and more like a Versace girl, trying out a version of Elizabeth Hurley's safety pin dress and donning Versace archival pieces for her videos.
And now, of course, she's doing her best Donatella in Versace's new ads. What better way for two women to celebrate a friendship than with a high fashion campaign?
Read more from Gaga's interview at FashionMagazine.com. Did you ever expect these two to be such good friends?
Gaga channels her role model: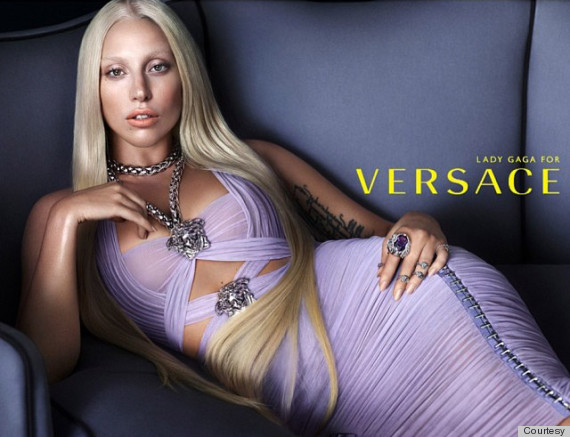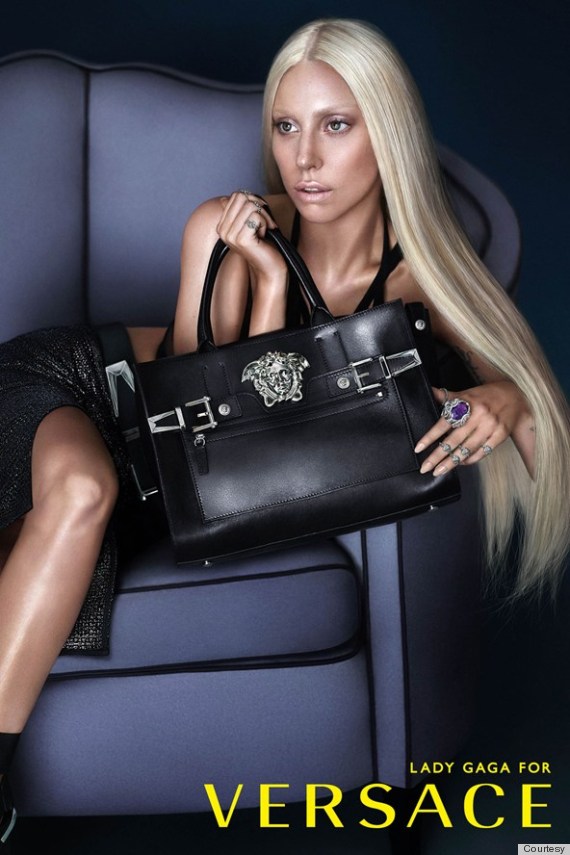 She's got plenty of people looking up to her:
PHOTO GALLERY
Lady Gaga Style Evolution
Want more? Be sure to check out HuffPost Style on Twitter, Facebook, Tumblr, Pinterest and Instagram at @HuffPostStyle.