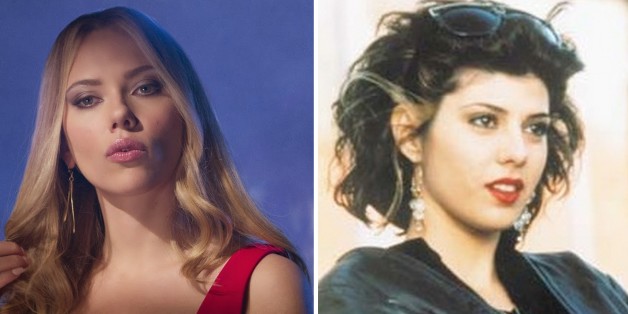 Marisa Tomei didn't appear onscreen in 2013, but she was well represented nonetheless. From the premiere of "Don Jon" at January's Sundance Film Festival to the Christmas Day release of "The Wolf Of Wall Street," Tomei's Oscar-winning performance as Mona Lisa Vito in "My Cousin Vinny" was a seeming template for some of the year's best supporting-actress performances (gum-snapping was not required, but encouraged). Ahead, a brief look back at the year everyone remembered Tomei's seminal screen role.
"How's Your Chinese Food?": Scarlett Johansson In "Don Jon"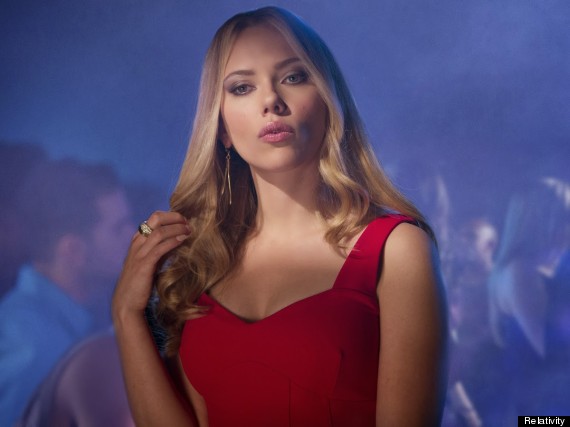 At no point during Joseph Gordon-Levitt's directorial debut is it mentioned that Johansson's Barbara Sugarman has an aunt named Mona Lisa, but let's just assume that scene is in the director's cut. "Movies and porn are different, Jon. They give awards for movies." <--- That.
"Oh Yeah, You Blend": Lady Gaga On "Saturday Night Live"
The year's most random Marisa Tomei impression was an actual Marisa Tomei impression: Lady Gaga playing a woman who may or may not have inspired Tomei's "My Cousin Vinny" performance in a "Saturday Night Live" sketch about an eccentric New York co-op board.
"Would You Like Me To Explain?": Jennifer Lawrence In "American Hustle"
Jennifer Lawrence's New York accent is dodgy at best, but that doesn't matter when she's describing her nail top coat (!) as smelling like "flowers, but with garbage" or citing Paul Brodeur as the roundabout reason why she torched the "fucking science oven" that her husband received as a gift. This performance was pure Mona Lisa, right down to Lawrence's best line of dialogue: "Thank God for me."
"You Are A Smooth Talker. You Are, You Are!": Cristin Milioti In "The Wolf Of Wall Street"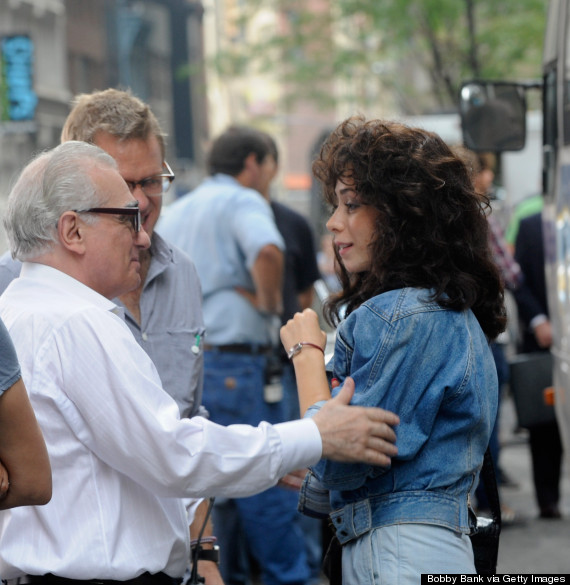 Actual thing Cristin Milioti, dressed in late '80s wear that Mona Lisa would love, says to Leonardo DiCaprio in "The Wolf of Wall Street" after he mentions going to work at The Wiz as a stock boy: "You're a stock broker." She pronounces it "brokah," of course, so brb writing a mother-daughter movie with roles for Tomei and Milioti.
"No, I Hate Him": Margot Robbie In "The Wolf Of Wall Street"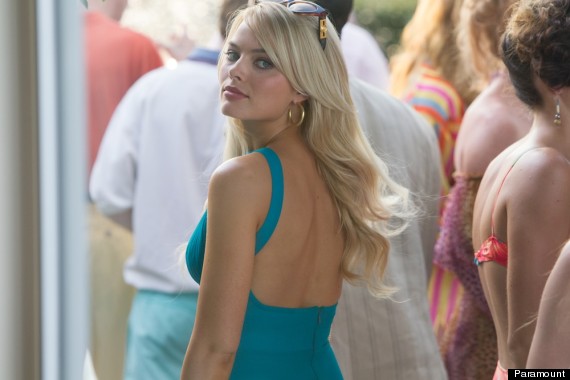 In a year of great Mona Lisas, Robbie, a native Australian who was not yet 2 years old when "My Cousin Vinny" came out, might have been the best Mona Lisa. "We're not going to be friends," she says to her future onscreen husband (played by DiCaprio) with an accent worthy of someone called "The Duchess of Bay Ridge." Then she slurps her drink out of a straw. All other Mona Lisas must bow at her pedicured feet.
BEFORE YOU GO
PHOTO GALLERY
Celebrity News & Photos