Welp, as 2013 comes to an end and we think back on the year in fashion, there are plenty of major moments that stand out. Some were better than others, of course; but by and large, this past year saw some pretty amazing looks.
So to celebrate the end of the year, we're giving out our own Style Awards to the stars who kept us on our toes, the ones who inspired us to push boundaries with our own wardrobes and the ones we could always count on to look drop-dead gorgeous.
Here are the most important woman in fashion this year:
Kate Middleton: Most Reliable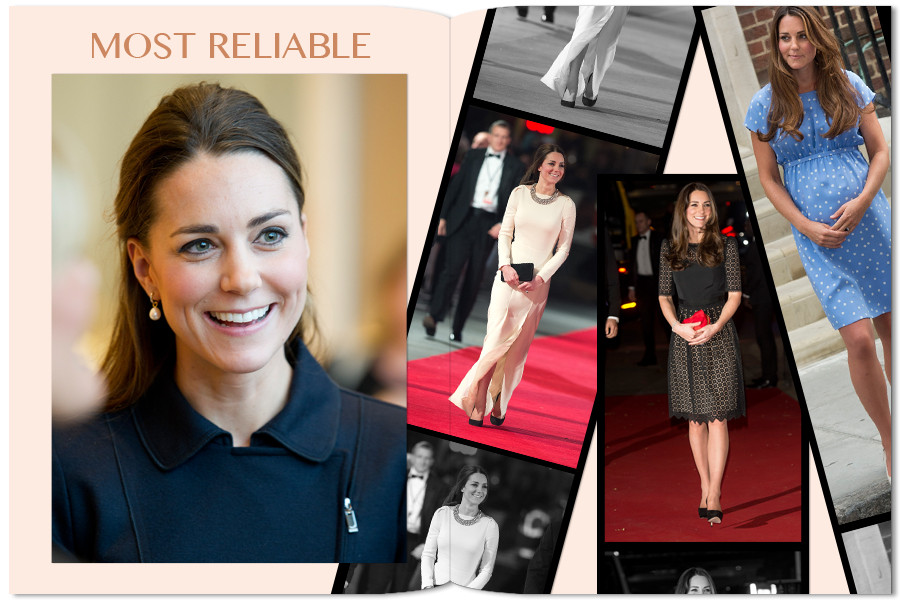 Sure, Kate Middleton might not wear the most exciting outfits, but she always looks stunning, no matter the circumstance. She knows which colors and silhouettes suited her body, and her style choices are some of the most imitated in the world. And hey, the woman looked flawless mere hours after giving birth -- and if that's not impressive, we don't know what is.
Miley Cyrus: Most Controversial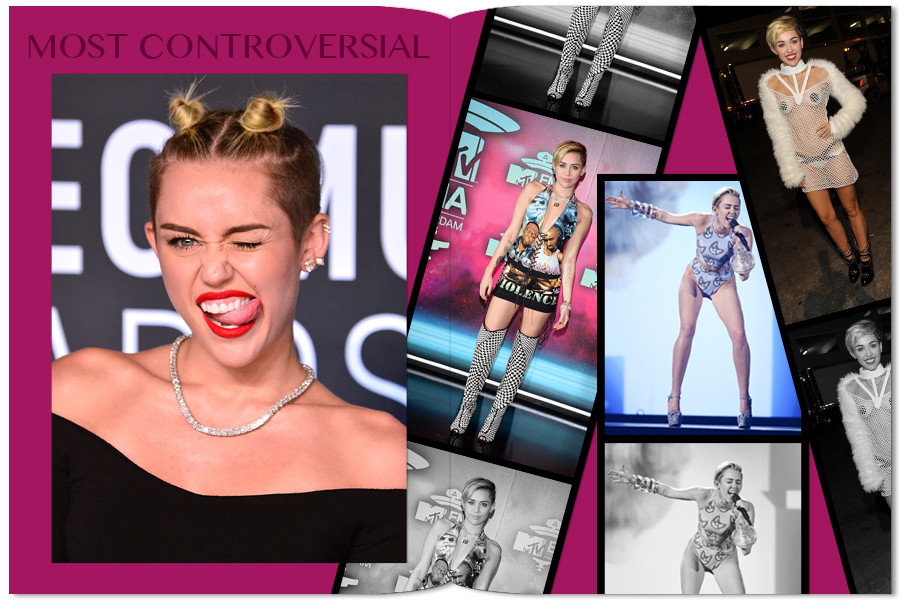 If there is one thing we can all agree on, it's that Miley Cyrus is never predictable. She always throws us for a loop in the wardrobe department, whether she's twerking in flesh-colored lingerie or wearing pasties on the red carpet. With a single outfit she can inspire thousands of articles, tweets and copycats.
Rooney Mara: Most Avant-Garde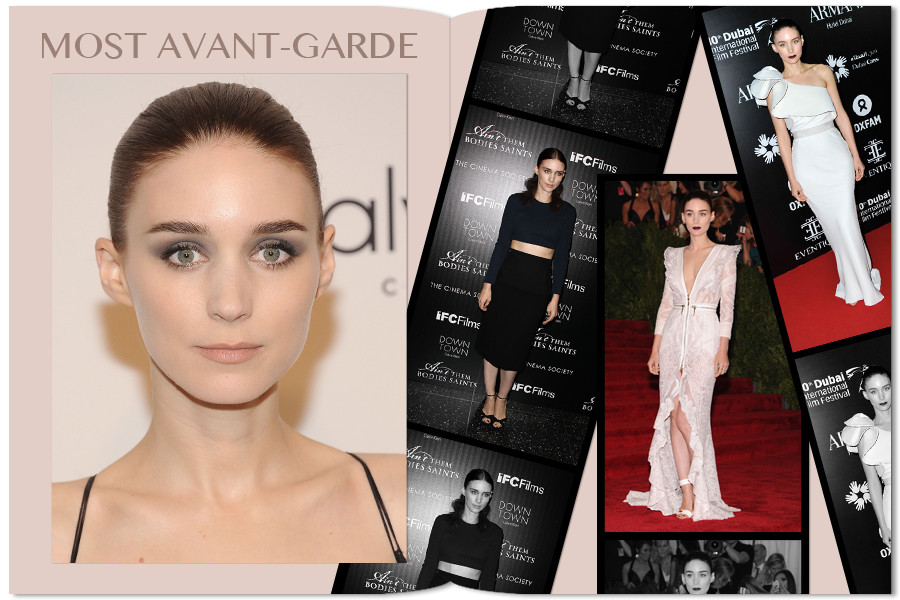 Having a uniform is one way to ensure you always look great and feel comfortable. Mara has done just that with her black and white-centric closet. While you may never catch her in, say, a beautiful cobalt blue, she finds other ways to push limits, like wearing extreme architectural shapes and avant-garde silhouettes. This girl is ahead of her time -- we're all going to be dressing more like Mara in 2014, mark our words.
Naomie Harris: Most Surprising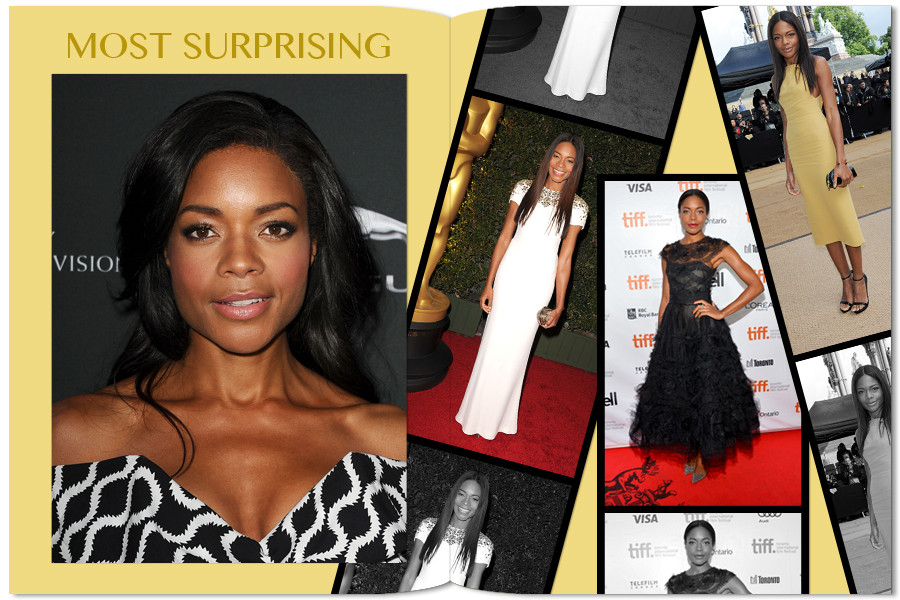 Where did she come from? Yes, we know she played a Bond girl in "Skyfall," but since when did she become so trendy? It seems like every week Naomie was on the red carpet, making the fashion gods proud. We're not sure where her style chops came from, but we do know that she is one to watch in 2014.
Sandra Bullock: Most Improved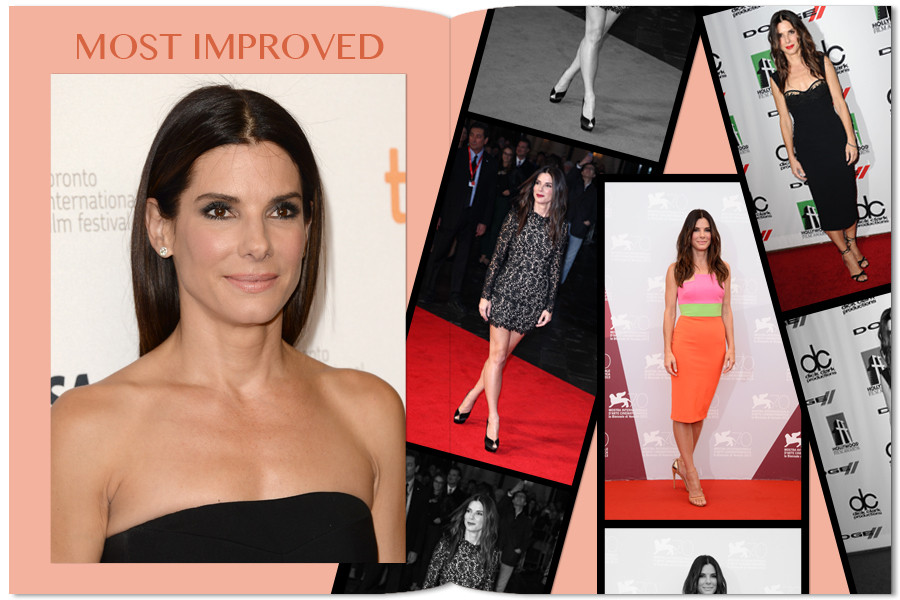 Seriously, who is her new stylist? Lately Sandra has been on fire, and we're not exactly sure what changed. Every single outfit she wore on her "Gravity" press tour was stop-in-your-tracks sexy. We don't know what new tricks you've been testing out, Sandy B., but please keep it up.
Solange Knowles: Most Exciting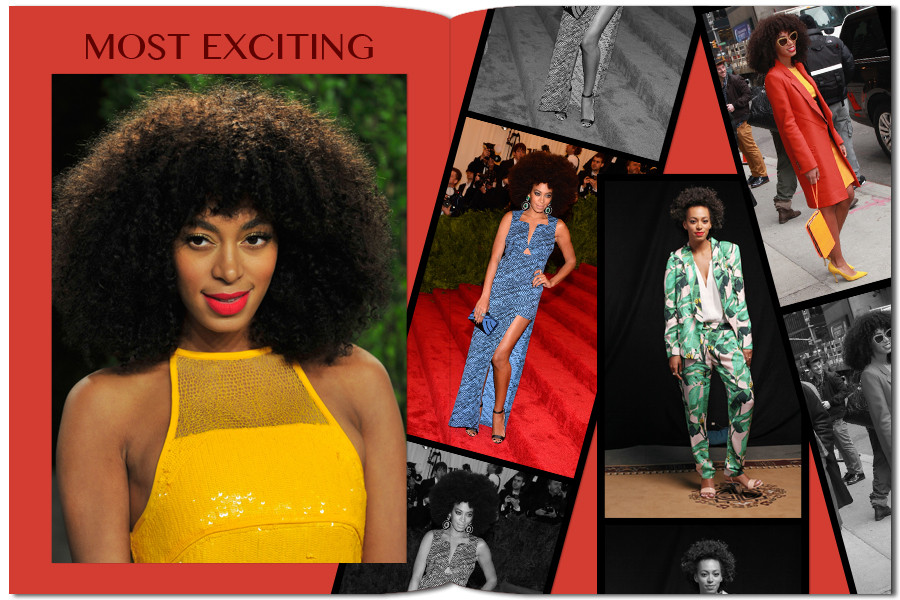 Black, white and gray are staples on the red carpet, but sometimes we crave bright hues and bold patterns -- and no one brings them more than Ms. Knowles. She knows how to mix prints better than anyone we know, and she isn't afraid of neon shades and a strong lip color. Most importantly, her outfits always make us smile.
Zoe Saldana: Most Effortless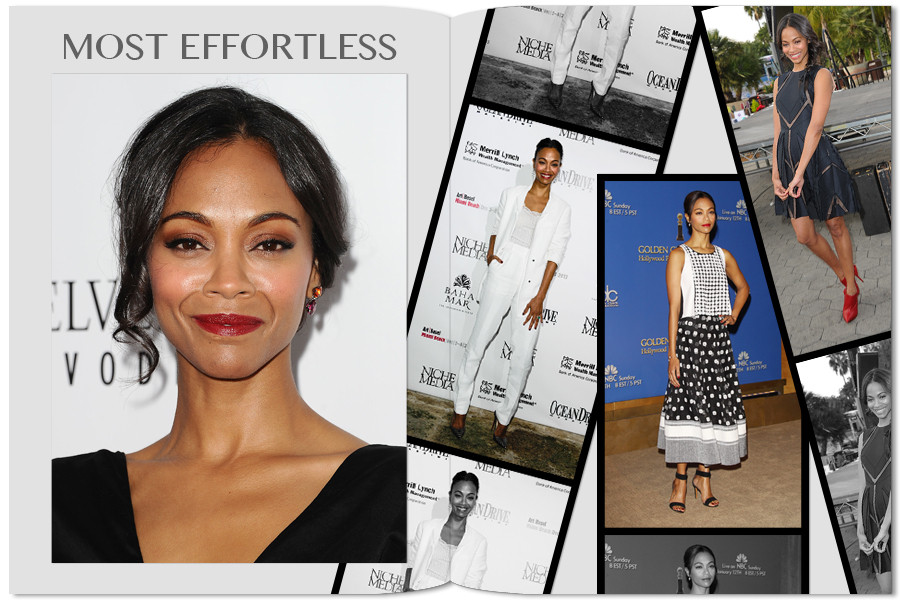 You knows those girls who always look so perfectly put-together but like they didn't even have to think about it? That pretty much explains Zoe Saldana in a nutshell. It's like fashion is in her blood.
Nicole Richie: Most Stylish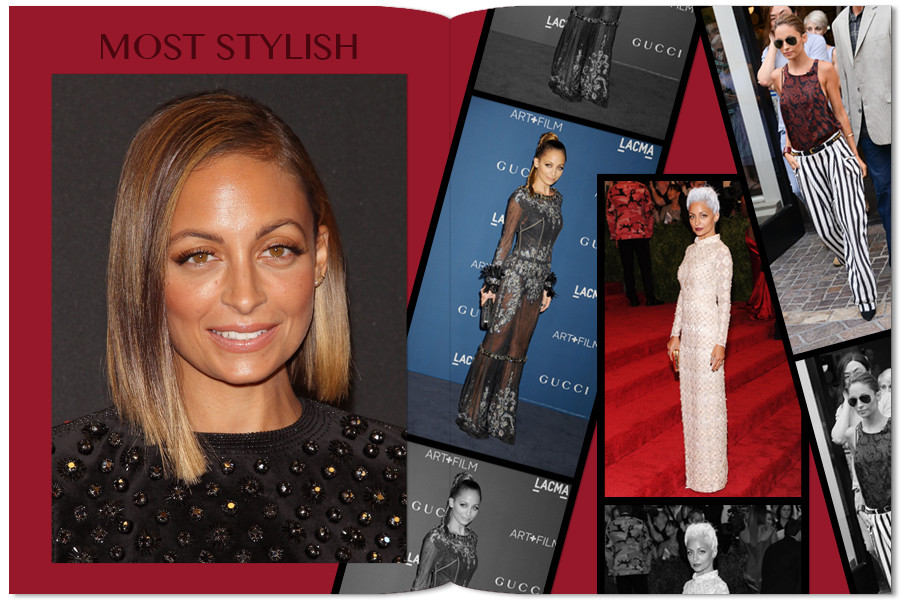 Nicole Richie has come a long way since her days on "The Simple Life." While she used to favor ill-fitting overalls and excessive amounts of pink, today Richie has transformed herself into a style icon, always embracing new trends and pushing the boundaries (we all remember her gray hair at the Met Gala). Mrs. Joel Madden is one star who always gets it right, and for this she earns the award for most stylish of 2013.
All art by Raydene Salinas/HPMG. All images from Getty Images.
How do they compare to last year's best-dressed stars?
PHOTO GALLERY
Vogue's Best Dressed List 2012
Want more? Be sure to check out HuffPost Style on Twitter, Facebook, Tumblr, Pinterest and Instagram at @HuffPostStyle.