2013 will be noted for a number of positive, enlightening and informative moments that took place across the cultural spectrum. People discovered, spoke truth to power and risked their lives to get information to the public. But there was also a poop cruise, outrage over butt-shaking and E-list celebrities clinging to fame by doing porn.
You were alright, 2013, but we could have gone without learning ...
1. What happens to CNN when it finds a stranded cruise ship filled with poop.
A Carnival Cruise ship sailing in the Caribbean lost power and was stranded for four days. The 4,000-plus passengers reportedly backed up toilets, causing human waste to flood cabins. CNN covered the story pretty much non-stop, getting every feces-encrusted detail it could from the middle of the Gulf of Mexico. The wall-to-wall "poop cruise" reporting ended up being lampooned by "The Daily Show."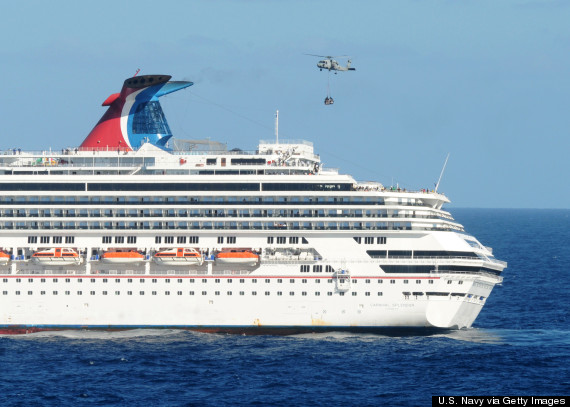 2. People aren't afraid to announce how much they suck, even at funerals.
The selfie was huge in 2013. So much so that funeral selfies became a thing. Our prediction: Selfies will one day be the No. 1 cause of ruined reputations.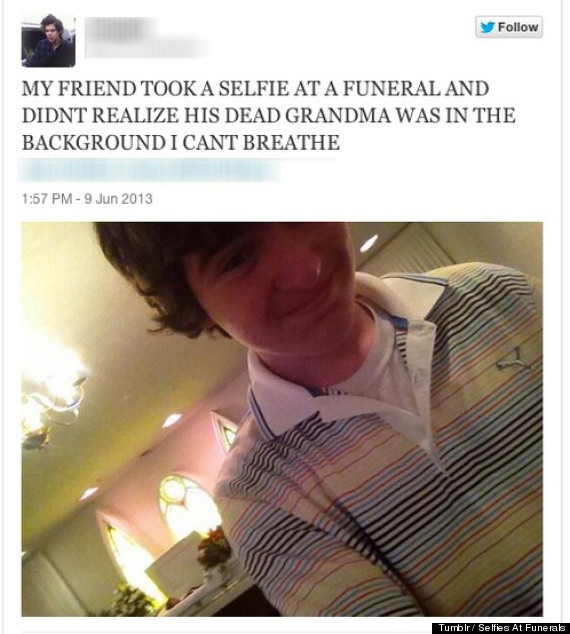 3. We're still only one giant space rock away from the end of humanity.
Back in February, a large meteor streaked across the sky and exploded above Russia (because where else?), again reminding us that a bigger asteroid might just end our civilization someday. This is not news -- an asteroid could destroy the Earth and there's really nothing we can do about it, yeah, yeah -- but it's something we'd love not to have rubbed in our faces. Or maybe we'd just love to believe that Bruce Willis and Ben Affleck have it taken care of -- "Armageddon"-style. Either way, LA LA LA, not listening!
4. People are still paying insane amounts of money for paint on canvas.
In November, an art collector paid $142.4 million for a series of paintings by Francis Bacon, which depicted Bacon's friend sitting on a wood chair. Art can be a beautiful thing, emotional and transformative. And purchasing art can be not only a great way to support artists, but also a lasting commodity. At a certain point, however, it is still paint on canvas that can be inexpensively replicated into a really snazzy print.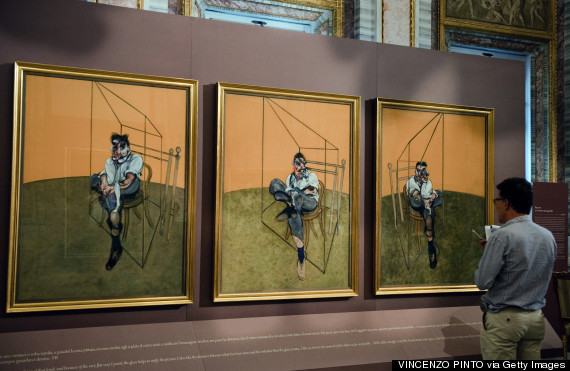 5. We have at least a full lifetime of British royalty media coverage to come.
If you thought the news cycle was too rife with coverage of the British royals, you probably shook your head when Prince William married the beautiful Kate Middleton. And then this year, the couple had an adorable baby boy, George, who is third in line to someday become king. Get comfy, America, no doubt we'll be hearing about this for a while.
6. Santa and Jesus are both apparently white.
Oh, you didn't hear? Fox News' Megyn Kelly was going for maximum coal this year when she criticized a columnist for suggesting Santa could be black. "For all you kids watching at home, Santa just is white," said Kelly. "Jesus was a white man, too." Beyond being factually wrong, this was just a stupid fight to pick.
7. The nation cares more about a young woman shaking her butt than it does about anything else.
When pop star Miley Cyrus twerked at the MTV Video Music Awards, the nation flipped a collective shit. A onetime child star dancing with her butt near the crotch of an older entertainer, while both sang songs with lyrics about things far worse than what was playing out on stage?! Some called the routine obscene, others called it racist, but pretty much everyone in the nation called it something.
Then she released her new single "Wrecking Ball" along with its video, and the nation found something else to be temporarily obsessed with.
8. Anthony Weiner still loves to sext.
Just when we thought we had forgotten about the 2011 sexting scandal, Anthony Weiner struck again in 2013 during his campaign for New York City mayor. This time, the former New York congressman sent explicit text messages and photos to Sydney Leathers, an Indiana woman with a borderline obsession with Weiner. And because we apparently needed proof that this liaison did, in fact, take place, Weiner dick pics were unfortunately released on the internet. And Leathers' 15 minutes eventually led to -- wait for it -- her starring in a porn flick parodying the sorta-sex scandal.
9. Over-exposed teen moms will take pretty much every bad opportunity they are offered.
Farrah Abraham, former star of the MTV show "16 And Pregnant" as well as the subsequent "Teen Mom," made headlines this year when she decided to star in porn. Abraham claimed it was a personal sex tape and she never wanted it released. Well, that makes all of us.
10. Drug addiction and desperation cause people to do unimaginably violent things their bodies.
Krokodil, a drug made by cutting prescription painkillers with caustic agents like gasoline or acid, made its way from the slums of Russia to the U.S., bringing along with it reports and photos of melted flesh and bone. We've long known that these are consequences of addiction and abject poverty, but we've traditionally been spared the gory details.
11. The government still doesn't know how to use the internet.
The rollout of the Obamacare website was pretty awful. Healthcare.gov, the site uninsured people were expected to use to get soon-to-be mandatory health insurance, managed to work terribly -- in an era when 10-year-olds can program apps.
12. If you combine two food words, people will stand in line forever to eat it.
In New York, this was the summer of the cronut. It's not croissant, it's not a donut, it's a moist, buttery reason to stand in line for two hours.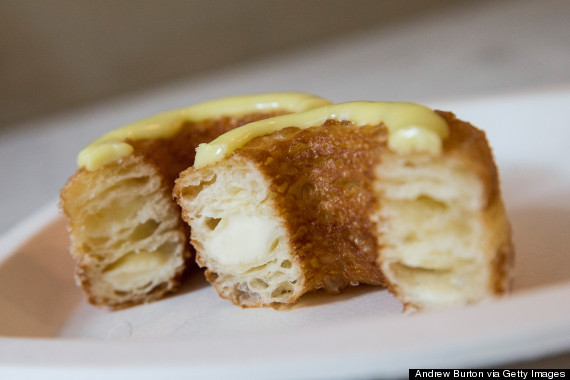 13. Nothing can stop cockroaches.
A new species of cockroach is living in Manhattan -- they like the cold and winter is coming.
A pair of Rutgers scientists discovered an Asian species of cockroach making its home in New York City. Though they say the species will likely not mate with other roaches, the invasive bugs will compete for food and will -- most concerning to all residents of the Big Apple -- survive the cold weather.
14. You can become a folk hero by killing an unarmed teenage boy.
The George Zimmerman saga continues in 2013. After being found innocent last year in the shooting death of 17-year-old Trayvon Martin, Zimmerman became a hero for conservatives -- many of whom maintained that Martin was at fault and that the media had unfairly targeted Zimmerman. A poll taken after his acquittal found that Zimmerman was more popular than Obama. If we needed further evidence of his folk-hero status, Zimmerman recently sold a "patriotic" painting for more than $100,000 on eBay.
Zimmerman has also been involved in a handful of police incidents after his trial, none of which have led to lasting criminal charges, even though his wife has admitted she should have pressed them.
15. Dying could be even more terrifying than we thought.
According to Stony Brook University Hospital Dr. Sam Parnia, the evidence so far shows that consciousness does not end when the human body dies. "If I were to die this instant, the cells inside my body wouldn't have died yet," says Parnia. "We have a longer period of time than people perceive." So, there you have it. If you die in the clinical sense, you may still be conscious enough to sit back as it unfolds around you, unable to do anything about it. ... Yay.
16. Dinosaur erotica is a thing that exists.
"A reptilian tongue, stiff and hot, dashed out to lick at the tender, naked flesh so suddenly exposed." Okay, that's all, move along.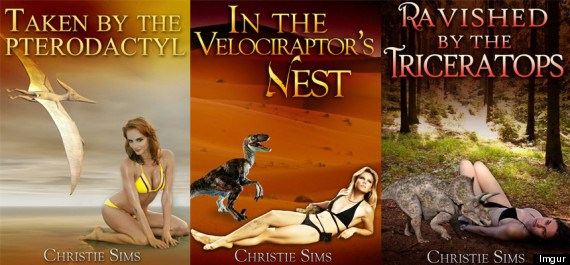 17. People still think Halloween is an excuse to be horribly racist and insensitive.
We won't put the pictures here, but yes, two assholes thought George Zimmerman and Trayvon Martin would be a fun couples costume. Someone else dressed up as a Boston bombing victim. Seriously, stop.
18. Daft Punk isn't actually just two music-making robots.
Electronic music duo Daft Punk was caught sans robo-helmets at a small party, playing champagne pong. So the two aren't aliens or cyborgs like we all hoped. And like the mysterious Big Foot, the photo of them is also rather blurry.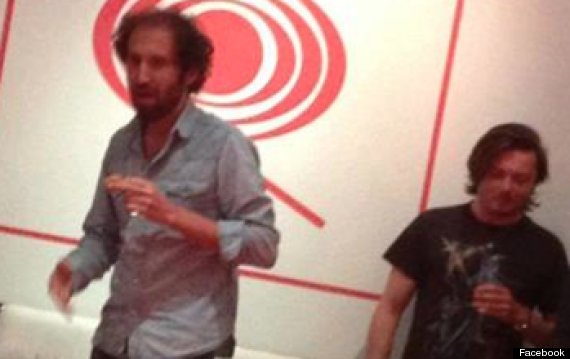 19. The Motorola RAZR is in a museum.
So, yeah ... damn, we got old fast.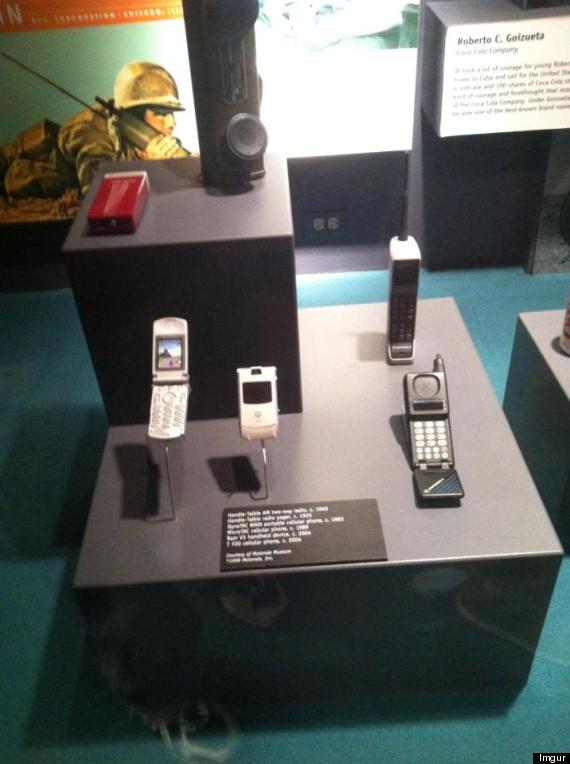 20. Justin Bieber will be representing the Earth in space.
This summer, pop star Justin Bieber and his manager put up the $250,000 deposit to be a part of the first commercial space flights by Richard Branson's Virgin Galactic. Thanks for rubbing it in our faces. And if any aliens are reading this, do what you wish with him, but he's not Earth's best representative.
21. People freak out way more over TV deaths than they do over ones in the world we actually live in.
If you stood outside on the night "Game of Thrones" aired the "Red Wedding" episode, you may have heard screams of anguish, shock, or perhaps just a colossal thud -- the result of jaws across the country simultaneously crashing to the floor. Meanwhile, catastrophic violence in Iraq is so regular that it's become easy to ignore.
22. When government officials smoke crack, they get bobbleheads instead of jail.
Toronto Mayor Rob Ford exploded onto the scene after a photo (captured from video) was released purportedly showing him smoking crack. Ford denied it repeatedly until November, when he finally admitted to having used the drug before.
Much of his staff has quit or resigned, and despite calls for his own resignation -- and the suspension of his mayoral powers -- Ford still refuses to step down. The internet seems to have forgotten almost completely about his original transgression (and prior controversies), and has instead embraced him as one of the web's reoccurring characters. Now we have Ford bobbleheads, or "Robbie Bobbies," and a plethora of GIFs documenting Ford's goofy antics.
23. Some people need to be reminded that it's not okay to say someone deserves to have their mouth pooped in.
In November, following former Alaska Gov. Sarah Palin's comments likening our national debt to slavery, MSNBC host Martin Bashir lambasted Palin and told the story of a famously cruel plantation owner named Thomas Thistlewood who would often make slaves defecate into each others' mouths. Bashir then proposed that Palin might benefit from having someone shit in her mouth. Bashir resigned from his post a week later.
24. Some ad men don't do underwear.
This year has been a busy one for "Mad Men" star Jon Hamm's privates. Apparently he's very blessed south of the border, and he, or those who examine photographs of him, really want you to know that. Hamm says he wants people to stop talking about his loins, but it might help if he'd put on some underwear.
25. Al Roker sharted at the White House.
In his book Never Goin' Back, "Today" co-host Al Roker revealed that his bowels were less than fortified during a 2002 trip to the White House. Roker told the world this year that an attempt to pass a little gas had led to something much worse.
"I pooped my pants," said Roker in a interview with "Dateline." Roker had gastric bypass only a month before the visit and was suffering from what's known as dumping syndrome, where food from the stomach moves too quickly into the small bowel. Honestly, we could have happily gone without ever knowing that dingleberry of knowledge, just like we could have gone without Roker telling us that he simply dipped into the nearest bathroom, removed his soiled undies, and enjoyed the rest of his White House visit commando.
BEFORE YOU GO
PHOTO GALLERY
In Memoriam: Notable 2013 Political Deaths