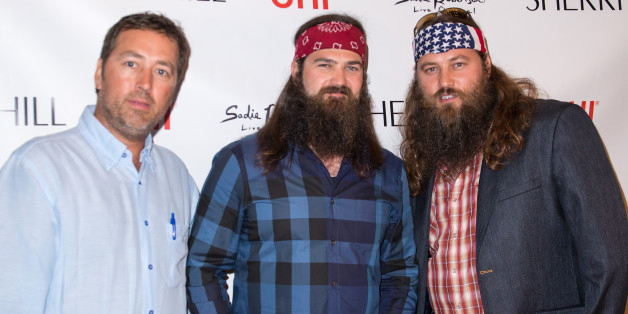 Alan Robertson, a preacher and the eldest brother of the "Duck Dynasty" clan, says his family is "encouraged and emboldened" by the support they have received following controversy over patriarch Phil Robertson's anti-gay statements.
Phil Robertson made headlines ten days ago after GQ published an interview in which he compared homosexuality to bestiality and said being gay is a sin. Along with those homophobic comments, he also claimed black people were "happy" and "singing" in Louisiana during the Jim Crow era.
The 67-year-old was initially suspended from the hit reality series for his remarks. Following this move, more than 260,000 supporters signed the "#IStandWithPhil" petition created by Faith Driven Consumer. On Friday, A&E announced Phil Robertson's suspension had been lifted. The network explained the show is not about "one man's views," but rather about "a family America has come to love."
Alan Robertson responded to the decision to lift the ban in a statement to E! News Friday, crediting "Duck Dynasty" fans for their support.
"Our family has become even closer through the past 9 days and we are excited to keep making a quality tv show for our dedicated fans, who have showed us wonderful support," he said. "We will continue to represent our faith and values in the most positive way through 'Duck Dynasty' and our many projects that we are currently working on. The outpouring of support and prayer has encouraged and emboldened us greatly."
Cultural conservatives are using the incident as a barometer to measure "true tolerance."
Chris Stone, founder of Faith Driven Consumer, told CNN he and other "Duck" supporters will "remain vigilant as we measure whether A&E's actions reflect true tolerance, diversity, and mutual respect -- including their equal embrace of our biblically based values and deeply held beliefs."
Alan Robertson previously cracked jokes about the controversy, TMZ noted, at a church service on Sunday, Dec. 22.
BEFORE YOU GO
PHOTO GALLERY
'Duck Dynasty' Stars Without Their Beards