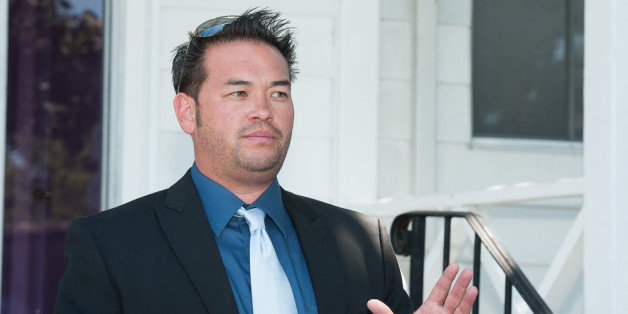 Jon Gosselin, he of "Jon & Kate Plus 8" fame who's now known for living in a secluded cabin and working as a waiter, opened up to Philadelphia magazine in an interview published yesterday, Dec. 27. In it, Gosselin doesn't hold back when it comes to his ex-wife and the mother of his children, Kate Gosselin.
"Everyone thinks I'm out to get Kate. I don't give a f*ck!" Jon told the magazine, after discussing the couple's now-tossed lawsuit in which Kate alleged Jon stole her computer hard drive and hacked her email. "What would I get out of it? Everyone knows she's an asshole, you know what I mean? I don't have to -- she's proven that!"
"Kate wants to still be on television. She's now digging into the past, because that's what sells. Too late, honey. No one gives a f*ck, really."
Gosselin, 36, also criticized Kate's social media habits after quitting Twitter himself last year. "She tweets everything," he said. "To the world, all about my children. I think it's disgusting and awful. They can't even have a normal life."
Philadelphia magazine notes that in November, Jon told Oprah that the show had given his kids "developmental" issues. Kate had then refuted these claims on her blog.
The magazine also talked to the father of eight about a September incident in which he pulled a gun on a paparazzo who tried to follow him home. "It's your choice. Right to bear arms," Jon said. "Second Amendment. Here you go," he said as he showed his interviewer his weapon, adding: "This is the gun I pulled out."
For more with Jon, head over to Phillymag.com.
ALSO ON HUFFPOST:
PHOTO GALLERY
BEFORE YOU GO
Most Shocking Moments In Reality TV
PHOTO GALLERY
Most Shocking Moments In Reality TV