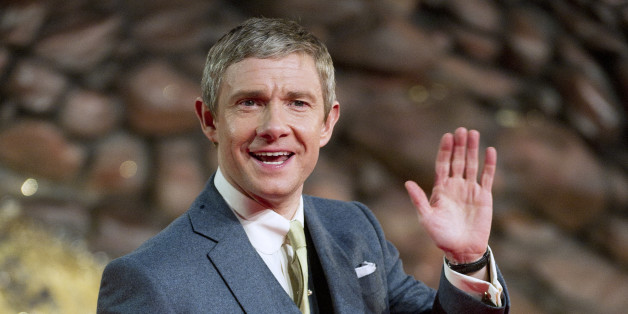 Martin Freeman's role as Dr. John Watson on the BBC's hit show "Sherlock" could have very easily gone to someone else.
Freeman's wallet was stolen on the day of his audition and he recently admitted in an interview with Radio Times he "wasn't in the best frame of mind." He said, "I'll admit maybe I was a bit stressed. But a week later my agent rang and said, 'Listen, this Sherlock thing, they're sort of under the impression you weren't that into it.'"
But Freeman, who had never read any Arthur Conan Doyle before auditioning, pushed for the role. "I said 'Oh … I am really interested. Please call them and let them know that I am interested,'" he told the magazine. "I wasn't being blase about it at all. I just wasn't on my best day. So I came in again, read with Benedict and it instantly worked, it seemed to me … I thought he was a fantastic actor and there was something about our rhythms, similarities and differences that meant that it just happened."
Luckily, the casting directors believed him and "The Hobbit" star landed the role opposite Benedict Cumberbatch.
"Sherlock" will air on PBS Masterpiece on Jan. 19. at 10 p.m., but catch up by watching a seven-minute mini-episode.
BEFORE YOU GO
PHOTO GALLERY
'Sherlock' Season 3