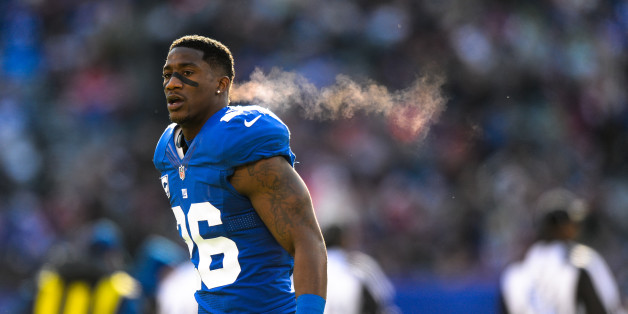 Consider Antrel Rolle's fire fully fueled.
The New York Giants' safety was hot after learning he was not among the Pro Bowl selections announced on Friday. Days before the Pro Bowl selections were revealed, teammate Justin Tuck described Rolle's 2013 performance as "Pro Bowl-ish". His play has certainly been one of the few bright spots in a dismal season for the Giants. But it was apparently not strong enough to earn him an invite to the Pro Bowl in Hawaii.
WARNING: Tweets Contain Explicit Language
Tell me which safety has better numbers and made more game changing plays than me this year???? I'll wait!!!! This probowl shit is a joke

— Antrel Rolle (@antrelrolle26) December 28, 2013
That's why I play for myself, teammates, organization, family& fans. Nothing else matters. All this has done is added more fuel to my fire!

— Antrel Rolle (@antrelrolle26) December 28, 2013
The players selected at strong safety in voting by fans, coaches and players were Eric Berry of the Chiefs, Kam Chancellor of the Seahawks and Troy Polamalu of the Steelers. As noted by someone on Team Rolle on Twitter, the numbers suggest the strongest safety may have been left at home.
Who has the best stats? How did @antrelrolle26 not make the pro bowl but the other 3 did? @Giants @nfl pic.twitter.com/HpfGYkepQL

— Matthew Intriago (@matthewintriago) December 28, 2013
@matthewintriago @Giants @nfl it is what it is. Numbers don't lie. Going to play ball regardless. Never needed a accolade to define my play

— Antrel Rolle (@antrelrolle26) December 28, 2013
BEFORE YOU GO
PHOTO GALLERY
Best 2013 Sports Photos