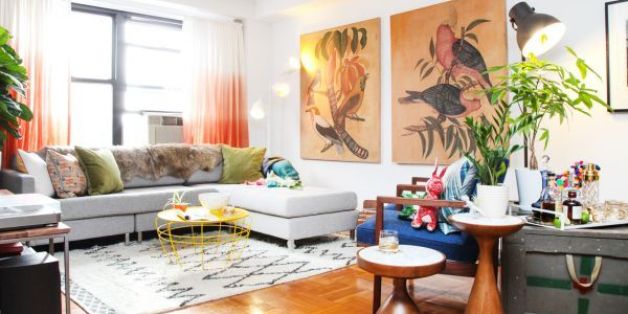 After saving and scheming for years, my boyfriend and I moved into what's basically a palace: a 750-square-foot one-bedroom in Brooklyn that we're not planning on leaving, ever. I can't even express how liberating it was to pick out furniture based on what we liked and not on what was spill-proof for the first time in our lives. But, merging our two different styles? Comic-book nerd into Explorers Club-style haberdashery versus a print-mix maven with a penchant for pop art? Oil, meet water.
However, if there's anyone who can mix Spider-Man posters with Moroccan-style rugs, it's interiors expert Gunnar Larson. With his guiding hand, Gunnar harmonized our things, gave our space a superficial facelift, and taught us how to think outside the box. Ahead, find 34 tips for making over a space, no matter if you're working with 300 square feet or 3,000.
For the full story, visit our friends at Refinery 29.