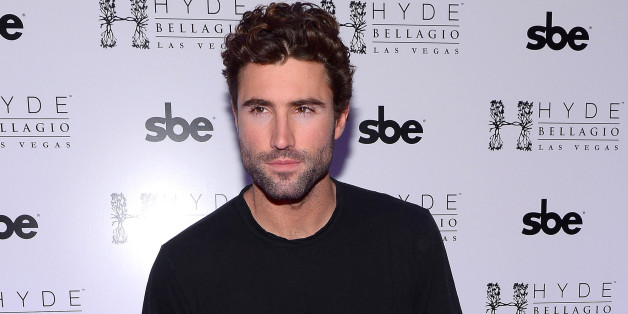 Brody Jenner and Kris Jenner might be on good terms these days, but there has been "tension" over the years regarding her marriage to his father, Bruce Jenner.
Brody and Kris have feuded on "Keeping Up With the Kardashians." He has confronted her about being an absent stepmother and blamed her for his rocky relationship with his father.
"The tension was real as far as growing up not knowing her intentions, who she is, there was obviously just drama between the family and parents," Brody told the New York Daily News.
Bruce and Kris married in 1991 and were together for 22 years before they split in October. Brody was raised mainly by his mother, Linda Thompson, and her then-husband, songwriter David Foster. He has admitted Bruce "just wasn't a great father to me."
Things have changed for the family, however.
"Kris and I have had some very deep, long conversations, and we actually really got to know each other, and so we're all good now," the former "Hills" star told the Daily News, adding that his dad seems "better than ever."
The same goes for exes Kris and Bruce. Earlier this month, Kris told People magazine they are doing "great" and remain close friends. Even the kids have noticed "how the energy in the house has shifted."
BEFORE YOU GO
PHOTO GALLERY
Celebrity Splits