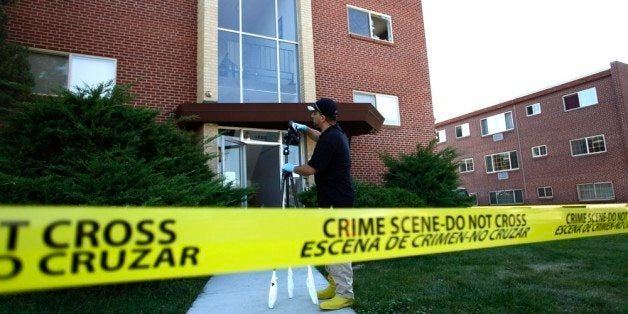 Aurora Theater shooting suspect James Holmes' once booby-trapped apartment is allegedly listed on the market again as "a steal" on real estate website Zillow.com.
Only two blocks from University Hospital and all the amenities of Fitzsimons. Completely renovated and furnished. We also pay heat which makes this a steal at $850.
Among those who expressed their anger was Bill Hoover, who's grandson A.J. Boik was killed in the movie theater during the midnight screening of "The Dark Knight Rises."
"He [Holmes] is the epitome of evil and what went on in that building was horrendous... I don't think anyone would want to stay there if they knew the evil acts that were done," Hoover told TMZ.
A call to the realtor's office who originally leased the apartment to Holmes by The Huffington Post was not immediately returned.
Soon after he was arrested, Holmes told detectives about the explosives in his apartment. In a police testimony earlier this year, it was revealed that Holmes had booby-trapped the apartment with homemade napalm, a powder keg, and a host of chemicals to divert police resources on the night of the shooting. Law enforcement agents spent over 36 hours trying to clear the the apartment before police could enter.
BEFORE YOU GO
PHOTO GALLERY
Photos From Outside James Holmes Apartment In Aurora