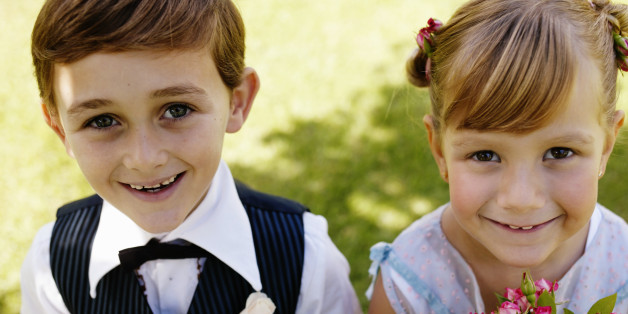 The rules of wedding etiquette are constantly changing, making it difficult for modern brides, grooms and guests to find up-to-date and correct information. But here at HuffPost Weddings, we're all about making your life easier. That's why we've launched #MannersMondays, a weekly series in which we ask our followers on Twitter and Facebook to submit their most burning etiquette-related questions. Then, with the help of our team of etiquette experts, we get you the right answers to your biggest Big Day dilemmas. You can send yours via Facebook or tweet it to us @HuffPostWedding with the hashtag #MannersMondays. Check out this week's question below!
Anna Post -- great-great-granddaughter of etiquette guru Emily Post and author of Emily Post's Wedding Etiquette -- is here to help us answer this week's question. Find out what she had to say below:
"I hear again and again that RSVPs cause more headaches during wedding planning than any number of champagne toasts. You'll need to pick up the phone right away to speak with anyone who RSVPs for more guests than were invited. A call is better than an email or text — the conversation is immediate, and you have your tone of voice to keep it friendly.
So what do you say? Here's an annotated script: 'Thanks for sending in your reply. I'm so sorry if there was any confusion, but the invitation was only for you and Mark. [It's nice to keep it positive with who is invited, rather than who isn't.] I hope you understand and can still attend. [End with what you want.]'
Stay firm if your guest pressures or cajoles (they shouldn't, but I've heard of it happening). This is important for your budget or desire for a kids-free event, and it's also respectful to any other guests with kids who did arrange for childcare. I should note that the choice of whether or not to invite children is up to the couple—there's no etiquette that says children must be invited.
Think, too, about preventative medicine. Guests should take their cue as to who is invited from the inner envelope. This is where exactly who is — and by omission, isn't — invited is listed."
BEFORE YOU GO