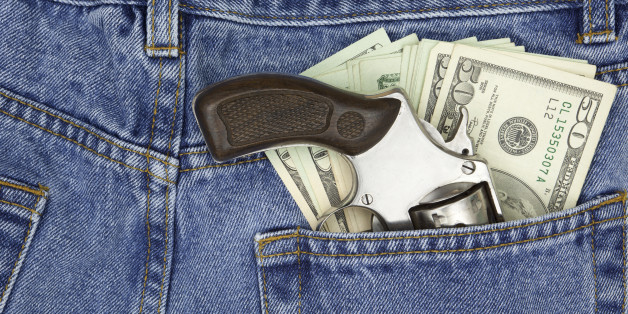 Though a shopping trip can end up costing an arm and a leg, this Home Depot customer probably didn't expect to put his butt in harm's way, too.
On Thursday, a man at the store in Brighton, Mich., reached for his wallet and accidentally grabbed his gun, according to the Daily Press and Argus. The .40-caliber Glock went off, and the 32-year-old ended up shooting himself in the rear end.
The Green Oak Township man was not named. He was treated for minor injuries at a nearby hospital, according to WHMI-FM.
He had a concealed pistol license, and no charges were expected to be filed, the local radio station reports.
The unfortunate shopper is not the first to hit bottom in public. A man attending a showing of "The Bourne Legacy" in Sparks, Nev., last year shot himself in the keister when his gun fell out of his pocket and dropped on the ground.
And at rival home improvement store Lowe's in Williamsport, Pa., last year, a woman was shot in the leg from inside her purse -- even though she wasn't carrying a gun. She was treated for minor injuries after a bullet exploded in her bag and she was "shot" by the bullet casing.
BEFORE YOU GO
PHOTO GALLERY
Dumb Criminals: Mugshot Gallery