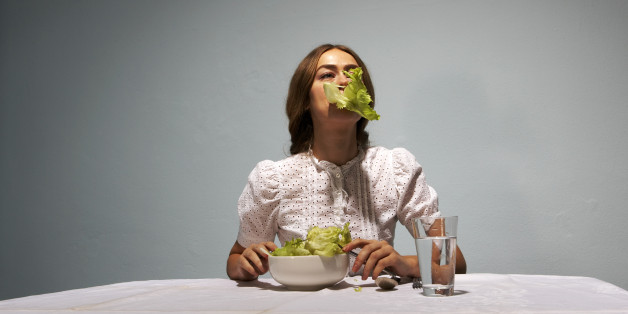 As we close out another year, we inevitably turn to the question of what we stuffed in our faces for the last 365 days. Most of it was delicious, not all of it was particularly good for us, but (with a few exceptions) we wouldn't change a single thing. Every year, like clockwork, people around us vow to eat and cook better the next year. Fewer cheese fries, more lettuce. Fewer cocktails, more kombucha (or whatever).
There's no easier way to satisfy a bout of year-end eating guilt than to vow to eat more salad next year. The New Year's resolution salad that you choose says a lot about who you are as a person, and what your new year will be like. If we missed your chosen resolution salad, let us know about in the comments and we'll try to tell you what we know about you from the decision you've made.
PHOTO GALLERY
What Your New Year's Resolution Salad Says About You
Want to read more from HuffPost Taste? Follow us on Twitter, Facebook, Pinterest and Tumblr.
BEFORE YOU GO
PHOTO GALLERY
Salad Recipes