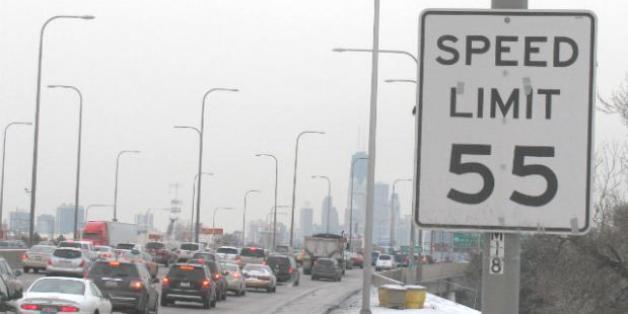 CHICAGO — There's a battle raging between an Illinois state senator and the Illinois Department of Transportation on raising the speed limit to 70 mph on Illinois expressways — and Chicago's expressways are ground zero.
A bill to increase the speed on expressways was signed into law by Gov. Pat Quinn in August and is scheduled to take effect on Jan. 1. But there seems to be some confusion about how the law should be interpreted when it comes to Chicago's expressways.
State Sen. Jim Oberweis (R-Sugar Grove), the law's sponsor, said Public Act 098-0511 is supposed to apply to all state expressways, including any that run through Chicago.