Each new year brings a slew of celebrity health stories. In 2013, Beyonce and Jay Z went vegan, Michelle Obama "drank up," Gisele practiced yoga with her baby girl, much to the Internet's delight, and fit stars continued to push dubious diet claims.
But this year also brought more sobering health struggles to some of our favorite stars. From the concerning to the downright scary, we rounded up 13 of the biggest celeb health battles of 2013. Their stories and courage will inspire you far into 2014.
Robin Roberts The Good Morning America anchor was diagnosed with myelodysplastic syndrome, a rare blood disorder, and underwent a bone marrow transplant in 2012. But she continued to fight for her health in 2013, including a brief hospital stay in April.
This past August, with the one-year anniversary of her transplant approaching, Roberts told People that she was close to being her old self again. "I'm really at peace now. I'm not as frightened," she said. "I feel 90 percent of myself again, and that's a great feeling." And on Sunday, she posted a touching note on her Facebook page, which read, in part:
At this moment I am at peace and filled with joy and gratitude. I am grateful to God, my doctors and nurses for my restored good health. I am grateful for my sister, Sally-Ann, for being my donor and giving me the gift of life. I am grateful for my entire family, my long time girlfriend, Amber, and friends as we prepare to celebrate a glorious new year together.
Valerie Harper The Mary Tyler Moore actress was diagnosed with a rare, terminal brain cancer in January. In March, People reported that her doctors gave her as little as three months to live. "Cancer makes real what we try to obscure from ourselves," she told the publication. "We spend our lifetimes thinking, 'I'm never going to die.' But cancer says, 'Hey, not so fast.'"
But in August, Harper's doctor revealed that her condition was showing marked improvement. "I feel much better," she told People in September. "And my brain scans are looking better too. The doctors tell me there's less evidence of cancer, which is very unusual. However, they both say it's not a case of if, but when. And I can live with that."
Later that month, the former Rhoda star hit the dance floor as a contestant on Dancing With The Stars. "When life asks you to dance, you just have to dance," she said of her decision to join the show. Harper and her partner Tristan MacManus were eliminated in week four of the competition. "[It] has been absolutely wonderful, completely unique, like nothing else in the world that you would ever do," she told the DWTS hosts after her elimination, Parade reported. "And it was an opportunity for me to carry a message to folks, not just with cancer or whatever they have, but whatever challenge ... keep on keeping on."
Austin Mahone In October, the singer was forced to postpone his MTV Artist to Watch Presents Tour after being hospitalized with what was later reported to be a blood clot in his throat. His mother wrote a message from Mahone's Twitter account about the tour: "Austin is very upset about this & we want to say we are sorry to all the Mahomies & their parents who have made arrangements to come out." He also posted a picture of himself in a hospital gown on Instagram:

"I'm feeling a lot better than I did a week ago," he told Rolling Stone in November. "Still not feeling 100 percent, but trying to get better." The Banga! Banga! singer's tour was rescheduled for February 2014.
Angelina Jolie In May of this year, the actress published an op-ed in The New York Times, explaining her decision to undergo a preventive double mastectomy after learning she carried the BRCA1 gene. "We often speak of 'Mommy's mommy,' and I find myself trying to explain the illness that took her away from us. They have asked if the same could happen to me. I have always told them not to worry, but the truth is I carry a 'faulty' gene, BRCA1, which sharply increases my risk of developing breast cancer and ovarian cancer," she wrote. "My doctors estimated that I had an 87 percent risk of breast cancer and a 50 percent risk of ovarian cancer, although the risk is different in the case of each woman ... Once I knew that this was my reality, I decided to be proactive and to minimize the risk as much I could. I made a decision to have a preventive double mastectomy."
Jolie also thanked her "loving and supportive" partner, Brad Pitt, in her op-ed. The actor later spoke to USA Today about her decision, not just to undergo the procedure, but to share it with the public. "I'm quite emotional about it, of course," he said. "She could have stayed absolutely private about it and I don't think anyone would have been none the wiser with such good results. But it was really important to her to share the story and that others would understand it doesn't have to be a scary thing. In fact, it can be an empowering thing, and something that makes you stronger and us stronger."
Lady Gaga In February, the singer was forced to cancel the remainder of her Born This Way Ball tour after a serious hip injury required her to go under the knife. "My injury was actually a lot worse than just a labral tear," she told Women's Wear Daily in July. "I had broken my hip. Nobody knew, and I haven't even told the fans yet. But when we got all the MRIs finished before I went to surgery there were giant craters, a hole in my hip the size of a quarter, and the cartilage was just hanging out the other side of my hip. I had a tear on the inside of my joint and a huge breakage. The surgeon told me that if I had done another show I might have needed a full hip replacement. I would have been out at least a year, maybe longer."
Gaga made her comeback in August, performing her new single, Applause, at the VMAs.
Catherine Zeta Jones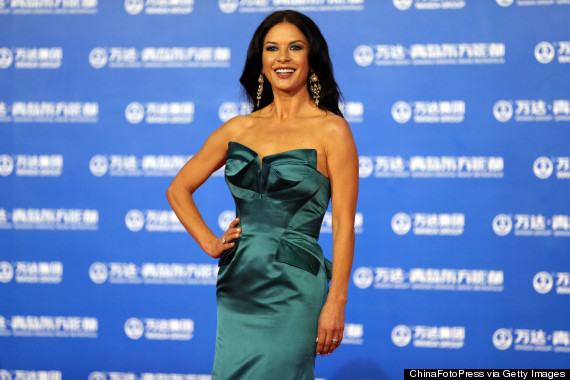 The actress first revealed that she had been diagnosed with bipolar II disorder in 2011. But in April of this year, People reported that Zeta Jones was returning to treatment. "Catherine has proactively checked into a health care facility," her rep, Cece Yorke, told the publication. "Previously Catherine has said that she is committed to periodic care in order to manage her health in an optimum manner." She returned home from treatment in May, according to reports.
"If my revelation of having Bipolar II has encouraged one person to seek help, then it is worth it. There is no need to suffer silently and there is no shame in seeking help," she told People back in 2011.
Lil Wayne In March, the rapper, who has been diagnosed with epilepsy, was hospitalized for close to a week after three consecutive seizures. The attacks come on without any warning: "No warning, no nothing I don't feel sick. I get headaches real bad. And the headaches? I didn't get no headaches or nothing," he told MTV News correspondent Sway Calloway in May. "I go to sleep and wake up in the hospital. I don't feel anything."
In March, Lil Wayne told Los Angeles' Power 106 DJ Felli Fel that the seizures are all a part of his diagnosis of epilepsy, which is a central nervous system disorder that disrupts nerve cell activity in the brain. "The thing is, man, the bad news is I'm an epileptic, so I'm prone to seizures," he said, according to an MTV report. "This isn't my first, second, third, fourth, fifth, sixth, seventh seizure. I've had a bunch of seizures; y'all just never hear about it." In fact, he was hospitalized again in April following another seizure.
Jennifer Arnold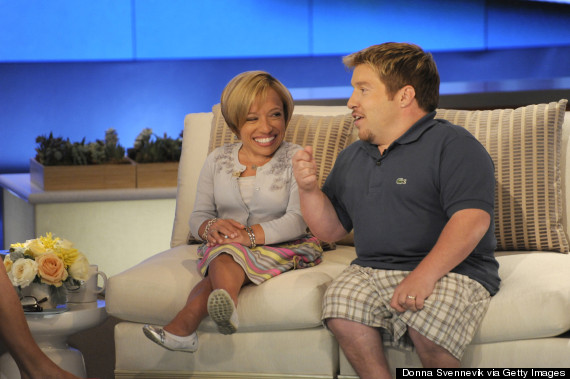 The star of TLC's "The Little Couple" revealed earlier this month that she had been diagnosed with a rare form of cancer. "I have recently been diagnosed with a rare type of cancer and am currently undergoing treatment, including surgery and chemotherapy," she said in a statement, HuffPost previously reported. "I am very fortunate as the prognosis is good. While there is never a good time to get news like this, getting it just as we are building our new family is tough in many ways ... But being surrounded by the love of my husband and our two beautiful children is actually in many ways giving me the strength to fight it even stronger."
She then shared in People magazine that her diagnosis was stage 3 choriocarcinoma, a rare cancer that started with a non-viable pregnancy in September. "There are moments I feel just terrible," the 39-year-old told the publication. "I can't believe it is happening. Other times, I feel like this is just a bump in the road."
On Dec. 27, she posted a photo of herself in the hospital on her Twitter account:
Day2 inpatient chemo- sleeping alot, liking new anti nausea med this time, & looking to get home today! #GetWellJen pic.twitter.com/QGeBS4ZyEs

— Jennifer Arnold, MD (@JenArnoldMD) December 27, 2013
Amy Robach On Oct. 1, ABC News' Amy Robach had her first ever mammogram, on air for Good Morning America. She was diagnosed with breast cancer. "I had had that prescription for a full year and I didn't go and, you know, cancer spreads," she told GMA in December. "With the FDA regulations that woman can wait until they're 50, it was my excuse to say, 'Eh, I can wait a couple of years, if some doctors say 40. Some people say 40. Maybe I'll split the difference' ... Well that probably would have meant the difference between life and death for me."
Robach underwent a double mastectomy in November. During the surgery, her doctors discovered that the cancer had spread to her sentinel lymph node, meaning she would need four months of chemotherapy, starting in mid-December ABC News reported. "What it forces you to do is live in the moment and I think that's a good lesson for everyone," she said. "There are days where if you really start to let your mind wander, it's fairly devastating. But, you keep your head together. You come into work. You hug your friends and you're thankful to be where you are with your family and the people who matter."
Frankie Muniz On Dec. 4, 2012, the actor Tweeted that he had been hospitalized: "I was in the hospital last Friday. I suffered a 'Mini Stroke,' which was not fun at all." Close to one year later, he suffered from another ministroke, HuffPost reported at the time. He told his Twitter followers on Nov. 25 of this year: "Almost a year to the day, I experienced another mini stroke. Hopefully that will be the last. Miserable."
"I can't get a deep breath in," the Malcolm In The Middle star told Good Morning America after his first ministroke. "I'm still trying to make sense of it, but I'm happy I'm alive." The Mayo Clinic explains:
When people use the term "ministroke," what they're really often referring to is a transient ischemic attack (TIA) — a temporary interruption of blood flow to part of the brain, spinal cord or retina. The symptoms of a TIA are similar to those of a stroke, but a TIA doesn't destroy brain cells or cause permanent disability. However, TIAs may recur, and each TIA increases the risk of a subsequent stroke.
Barbara Walters The View co-host was hospitalized in D.C. in January after a fall on a step at the home of the British Ambassador to the United States before Barack Obama's second inauguration. But during her recovery, Walters got another, more unexpected diagnosis.
"You all know that she fell and cut her head 10 days ago, and then was running a temperature, but it turns out it is all the result of a delayed childhood. Barbara has the chicken pox," co-host Whoopi Goldberg said on The View. "She'd never had it as a child. So now she's been told to rest, she's not allowed any visitors. And we're telling you, Barbara, no scratching."
After six weeks off the air, Walters returned to TV in early March -- and confirmed that she contracted her case of the chicken pox, which she never had a child, from actor Frank Langella, who had shingles, when the two kissed on the cheek on New Year's Eve, the Los Angeles Times reported. Shingles and chicken pox are caused by the same virus.
Hugh Jackman In November, the actor underwent surgery for a basal cell carcinoma on his nose. "The whole time, I thought it was not much, but only afterwards did they say 'You're really lucky you got it checked out now,'" he told TODAY. While shooting X-Men: Days of Future Past, Jackman noticed something on his nose that both his makeup artist and his wife encouraged him to get checked out. And he says growing up in sunny Australia was probably the main culprit: "It's par for the course. I don't remember being stopped and someone saying, 'Are you boys wearing sunscreen' until I was around 15, 16," he told TODAY.
Basal cell carcinoma is a slow-growing skin cancer that is thought to be caused by long-term UV exposure from sunlight. In late November, Jackman posted a photo of his bandaged nose on Instagram, encouraging others to get screened:

Nene Leakes In November, the Real Housewives Of Atlanta star Tweeted that she was "blessed to be alive." The reason? "Late last week I wasn't feeling well and was feeling a little short of breath. I know my body and I know when I should be concerned so I went to the hospital to get checked out," she wrote on her official website on Nov. 19. "After some routine tests I was diagnosed with blood clots in my lung. I'm told this happened to me because of the constant traveling around the country that I do for my job. I'm thankful to be alive as the doctor advised me that most people don't recognize the symptoms of blood clots and don't go to the doctor and that's when the big problems start happening."
In a Dec. 30 "Open Letter to 2013" on her website, she wrote: "In November of this year, I got sick with Pulmonary Embolism (blood clots in my lungs), but with the Grace of God, the help of the doctors, nurses and the love of my family and friends, I was healed ... Thank you all for supporting me in 2013! I know that none of this is possible without you. I am grateful, I love you and I wish each of you a safe and HAPPY, PROSPEROUS NEW YEAR! Welcome 2014!"
BEFORE YOU GO
PHOTO GALLERY
Celebrities Who Have Faced Breast Cancer