In honor of Henri Matisse's birthday, we are revisiting a post originally published last year honoring the artist's life and work.
Today is the birthday of French painter, printmaker and sculptor, Henri Matisse. The Fauvist artist, famous for his mastery of expressive color, would turn 144 years old if he were miraculously still alive today.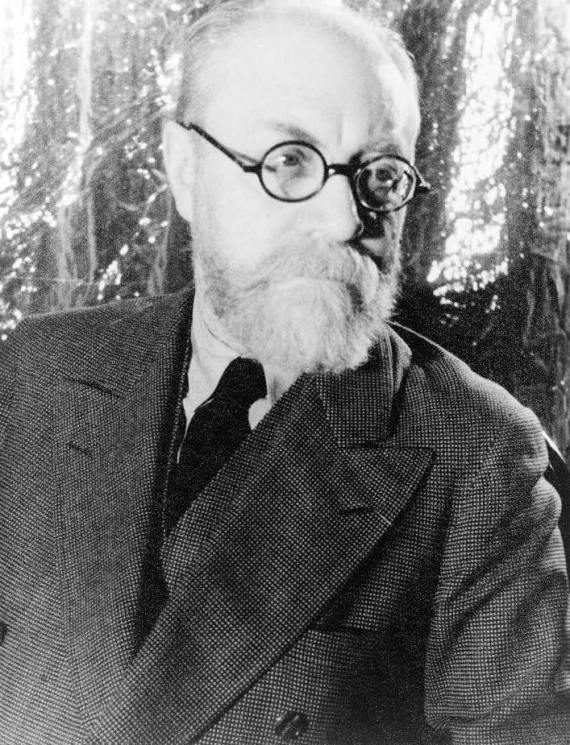 Photograph of Henri Matisse by Carl Van Vechten, 1933. (Wikipedia)
Matisse began his artistic career in 1891 when, after abandoning his job as a court administrator in northern France, he enrolled in Paris' Academie Julian to study traditional still lifes and landscape painting techniques. At the turn of the 20th century, the budding painter became involved with Fauvism, a style of painting that involved wild and discordant color schemes that rarely reflected the subject's natural appearance. Master works like "Open Window" and "Woman with the Hat" are highly regarded examples of this daring movement.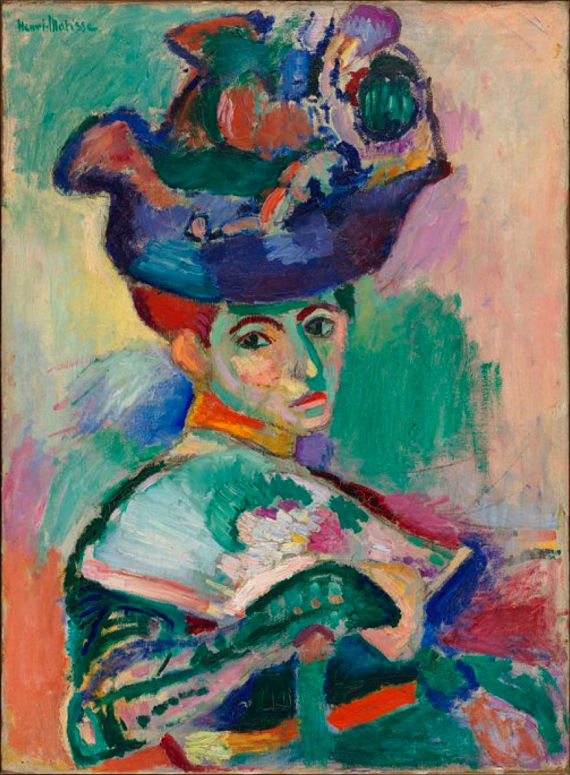 Woman with a Hat, 1905. San Francisco Museum of Modern Art. (Wikipedia)
Despite the fact that Fauvism began to lose traction after 1910, the work of Matisse remained popular. Many of his paintings were grounded in classical French figure work, mixed with elements of Primitivism and Islamic art, amounting to an aesthetic most often compared to Pablo Picasso. In fact, Matisse and Picasso met at Gertrude Stein's Parisian salon, and embarked on a decades-long friendship and artistic relationship. In his later years, Matisse dabbled in collage, creating simpler, cutout works. The series "Blue Nudes" and art book "Jazz" originated during this period, demonstrating the artist's self-professed style -- "painting with scissors."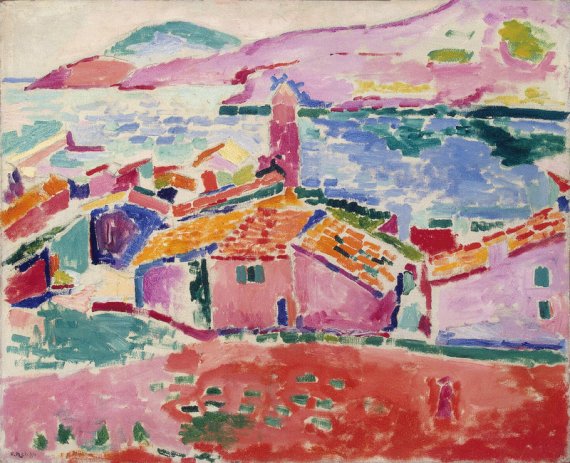 Les toits de Collioure, 1905, oil on canvas, The Hermitage, St. Petersburg, Russia. (Wikipedia)
The beloved French artist died in 1954, leaving a wealth of artwork in institutes like New York's Museum of Modern Art, London's Tate and Paris' Pompidou Centre. To celebrate his birthday, we've put together a list of some of his best works. Let us know which Matisse is your favorite in the comments.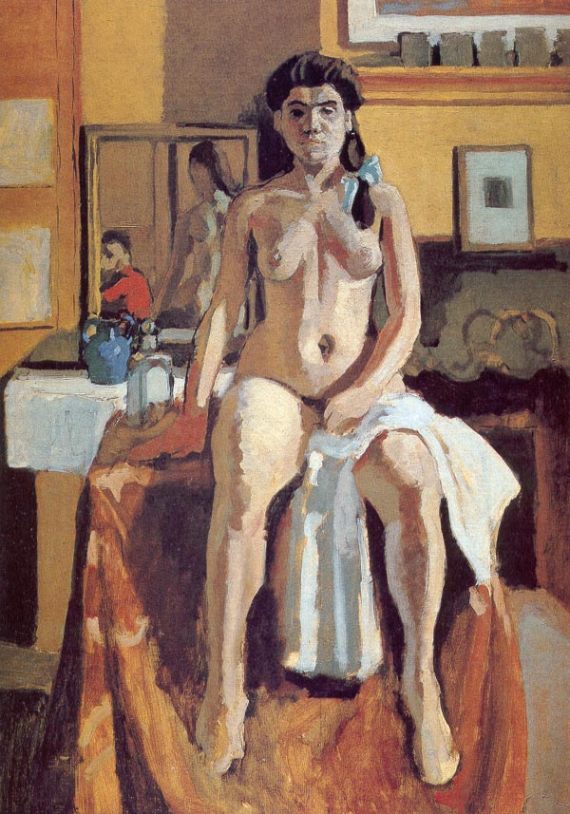 Nu (Carmelita), 1904, oil on canvas, 81.3 x 59 cm, Museum of Fine Arts, Boston. (Wikipedia)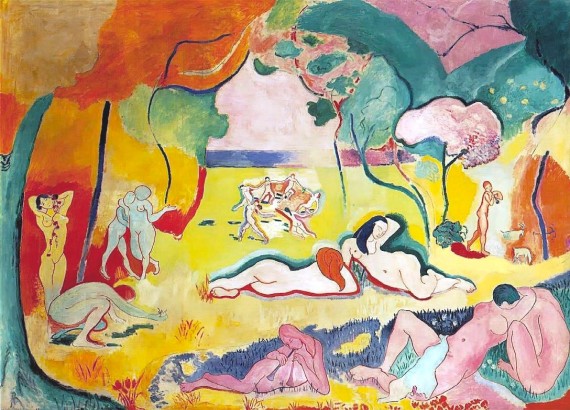 Le bonheur de vivre, 1905–6, Barnes Foundation. (Wikipedia)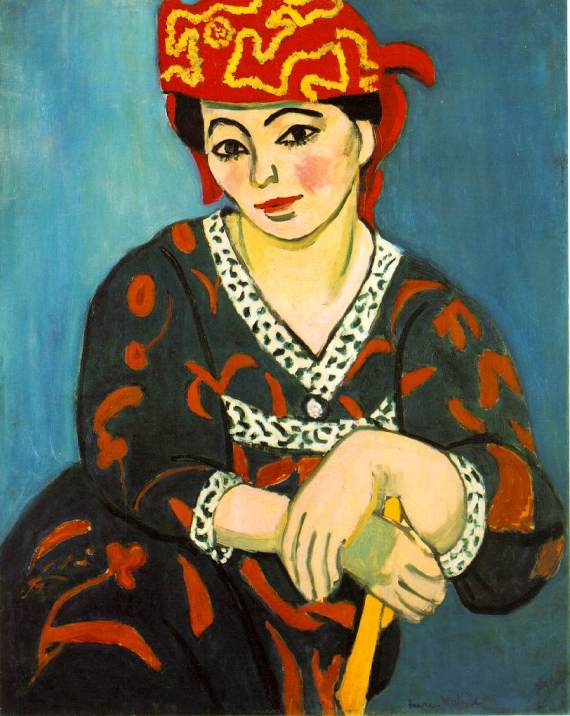 Madras Rouge, The Red Turban, 1907, Barnes Foundation. Exhibited at the 1913 Armory Show. (Wikipedia)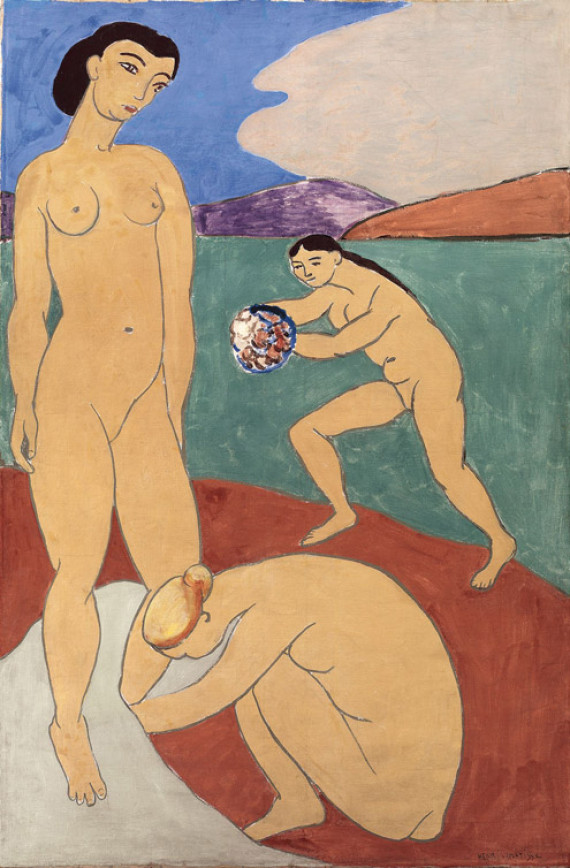 Le Luxe II, 1907–08, distemper on canvas, 209.5 x 138 cm (82 1/2 x 54 3/4 in), Statens Museum for Kunst, Copenhagen. (Wikipedia)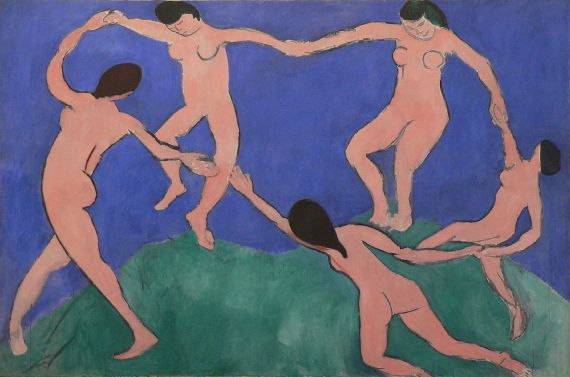 The Dance (first version), 1909, The Museum of Modern Art, New York City. (Wikipedia)