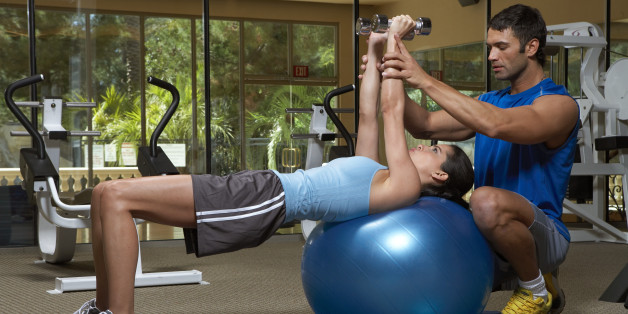 It's no secret exercise is an important part of disease prevention, but new research shows it may also be important in reducing inflammation markers among Mexican Americans. According to a study published in in the Journal of Immigrant and Minority Health, exercise can significantly reduce the collection of disease indicators from stress known as the body's allostatic load.
"Instead of looking at blood pressure, cholesterol, or inflammation individually, allostatic load allows us to examine these markers together in order to get a more comprehensive picture of what someone's risk for disease is," said Dr. Jennifer Gay, an assistant professor of health promotion and behavior at the UGA College of Public Health, in a press release.
For the research, Gay and her team evaluated more than 2,000 Mexican American adults aged 18 or older living on the Texas-Mexico border in Brownsville, Cameron County. This group of participants was evaluated for allostatic load using a combination of risk factors such as those used to determine high blood pressure risk; risk for heart disease; a risk for diabetes; and inflammatory risk.
"Mexican-Americans, particularly those living in this region of south Texas, have a disproportionally higher rate of diabetes and obesity when compared to the general population in the U.S. That puts them at additional risk for various chronic diseases," Gay said. "We wanted to see if getting enough physical activity would overcome these disease markers."
To test the theory of how physical activity affects allostatic load, study participants were required to spend 150 minutes or more of activity per week, as prescribed by the 2008 Physical Activity Guidelines for Americans. Those who adhered to the requirements were found at the end of the test period to have a lower allostatic load compared to study participants not participating in the exercise program.
Of all the risk factors contained within the definition of allostatic load, the research indicated inflammation was the one most positively influenced by physical activity.
"This is important because inflammation is looked at as a precursor to diabetes and heart disease. If we can reduce levels of inflammation by increasing physical activity, then we might have a chance of reducing rates of diabetes and heart disease in the population," said Gay, who also indicated inflammation markers offer insight as to why U.S. Hispanics, despite higher rates of diabetes and obesity, tend to outlive non-Hispanic whites by several years.
The way exercise influences inflammation among Mexican Americans in the study is seen as an important step toward developing better methods of disease prevention for all Americans, as Gay indicated many individuals have signaled the test area of south Texas might be the "canary in the coal mine" for the rest of the country, giving a concise picture of what the country might look like in 20 years if appropriate behavior changes aren't made.
Originally published on VOXXI as Allostatic load in Mexican Americans influenced by exercise
BEFORE YOU GO
PHOTO GALLERY
Latinos And Health Insurance