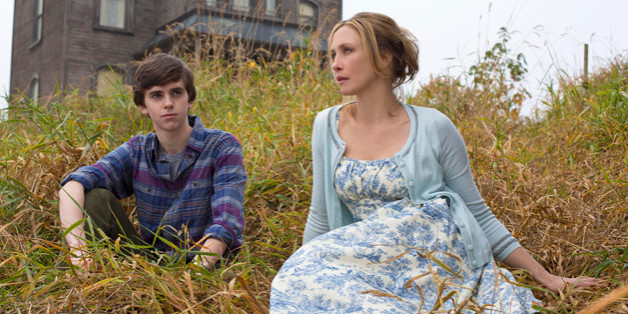 Your next check-in date for "Bates Motel" has been revealed.
A&E has announced that the premiere date for the second season will be Mar. 3, according to Zap2It.
The violent prequel series, which depicts the teenage years of Norman Bates from "Psycho" and his mother Norma was met with critical acclaim, and even scored Vera Farmiga an Emmy nomination.
Last season ended with the murder of Norman's teacher Miss Watson, and when co-star Nestor Carbonell spoke with Zap2It about the upcoming season, he hinted at what's ahead for the second season: "We definitely tackle [Miss Watson's death] pretty quickly in Season 2 and the ramifications of what happened with the teacher at the end of Season 1. Not that it's all wrapped up in a neat bow, but it's definitely being dealt with for sure."
So pack your bags and get ready for another bloody stay at "Bates Motel." Though you may want to wait to take a shower until after you check out.
BEFORE YOU GO
PHOTO GALLERY
Critics Picks 2013-2014