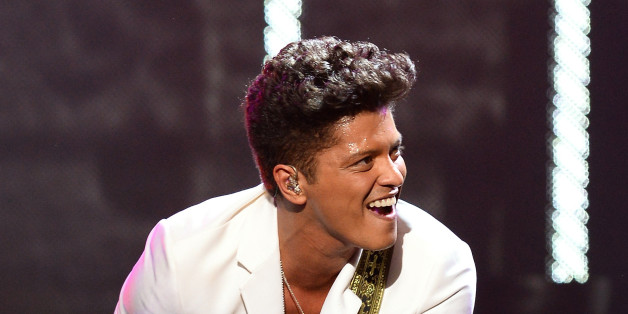 Bruno Mars was recently named the most pirated artist of 2013. The "Gorilla" singer's music was illegally downloaded 5.8 million times from January 2013 to December 2013, according to numbers released by Musicmetric.
This major total puts Mars above Rihanna, whose music was subject to 5.4 million illegal downloads, and Daft Punk, who came in third at 4.2 million downloads. Also on the list was Justin Timberlake (3.9 million) and Flo Rida (3.5 million).
On the television side, "Game of Thrones" was identified as the most pirated show for the second year in a row. The season three finale was reportedly illegally downloaded an estimated 5.9 million times. The HBO drama beat out other big-name programs such as "Breaking Bad," "The Walking Dead," and "Homeland."
Peter Jackson's first Hobbit movie, "The Hobbit: An Unexpected Journey," saw the most pirated downloads among films. The 2012 release reportedly reached an estimated 8.4 million downloads, beating out "Django Unchained" and "Fast & Furious 6."
BEFORE YOU GO