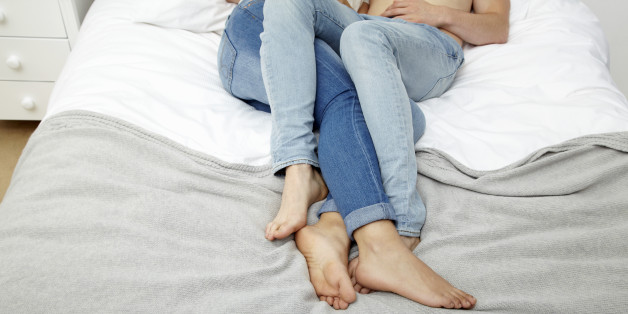 Now this is a cuddle fuddle.
Shavonna Rumph was arrested Saturday in Manatee County, Fla., after a drunken attempt to cuddle with her boyfriend, Henry Price Jr., allegedly turned into a more aggressive encounter. Apparently, Price refused to spoon, at which point Rumph cozied up to a different piece of cutlery: a knife.
According to a police report, the argument about whether or not to cuddle came at the tail end of a night of drinking. The heated affair became physical after Rumph ripped Price's shirt while attempting to keep him from leaving, the report states. She denied having threatened her boyfriend with a kitchen knife, the document notes.
Neither of the quarrelsome lovers suffered an injury, notes The Smoking Gun, though Rumph has been charged with misdemeanor domestic battery.
While we cannot speculate on how this might impact the couple's relationship, Rumph might find a similarly aggressive cuddler in Agustin Sanchez, a Southern California man arrested in 2012 for breaking into his ex-girlfriend's home in seek of some snuggling.
BEFORE YOU GO
PHOTO GALLERY
Dumb Crime: Masterminds Need Not Apply