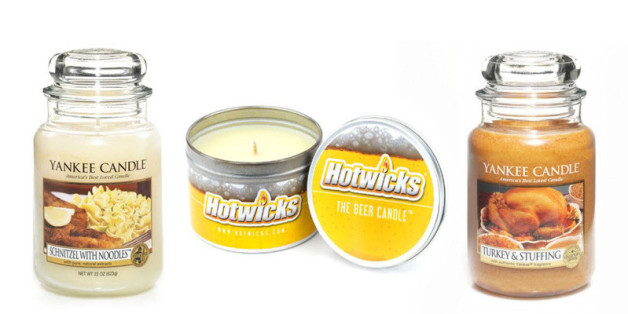 Most of us use candles to mask overwhelming smells, but there's now a candle market that strives to do just the opposite. Rather than freshen up the smell of your house after you've fried up some bacon with a eucalyptus-scented candle, you can purposefully create the smell of bacon all day long, seven days a week, without even having to turn on the stove.
And it's not just the bacon candle that you can indulge your olfactory senses in. Aside from the White Castle slider candle, which recently came back on the market, you've got a pick of some real interesting food flavors. Warning: these are not for those with delicate senses of smell -- or for those with normal senses of smell either, for that matter. Check out the scents below and let us know which you'd be willing to try in the comments.
PHOTO GALLERY
Food-Scented Candles
Want to read more from HuffPost Taste? Follow us on Twitter, Facebook, Pinterest and Tumblr.
BEFORE YOU GO
PHOTO GALLERY
Easy Slicers