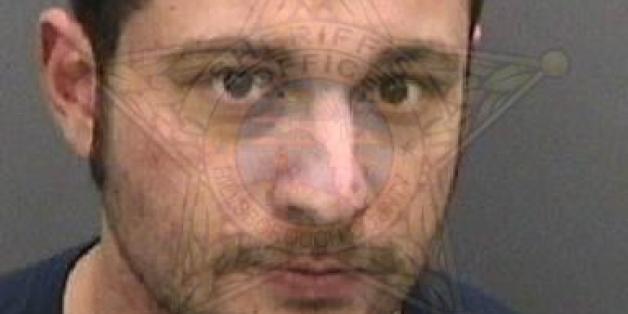 Jonathan Stevens, 24, closed out the year with his third arrest for allegedly impersonating a police officer, according to TV-station WTSP.
In his most recent bust on New Year's Eve, he allegedly flashed a bogus badge and asked for a discount at a restaurant in Ybor City, near Tampa, the station reported. He was released from the Hillsborough County jail on New Year's Day after posting a $4,000 bond.
On Sunday, in his second arrest of 2013, Stevens was taken into custody for allegedly pulling over an actual police officer.
The Tampa Tribune reported that Stevens claimed he was a Homeland Security officer when he stopped a Tampa cop by flashing lights mounted to the top of his truck. Steven supposedly told the Tampa officer that there was a reckless driver nearby, but it was the 24-year-old repeat offender who wound up charged with impersonating an officer, illegal use of flashing lights and carrying a concealed firearm.
The officer Stevens allegedly pulled over was suspicious of him and continued their conversation, WFLA said. She discovered that his car was not registered to any government agency. Cops say Stevens eventually admitted to the farce.
A neighbor told WTSP that Stevens' white Tahoe with black mirrored window deceptively looks a lot like a Homeland Security SUV.
Stevens' first brush with the law came in September when officers say they saw him pulling over a motorist in a mall's parking lot, the Tampa Bay Times reported.
BEFORE YOU GO