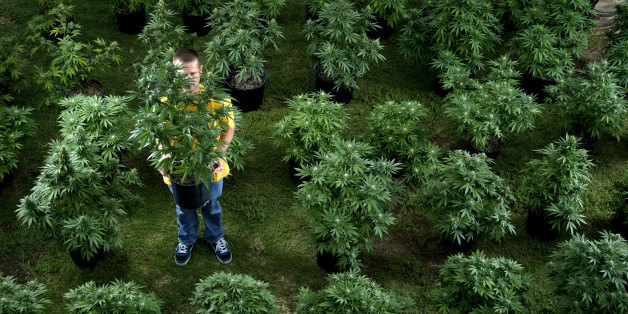 This story comes courtesy of LA Weekly.
It was a huge year for weed news in Los Angeles, the medical marijuana capital of America.
As the rest of the world softened its stance on cannabis' outlaw status, L.A. voters tightened the noose on legal dispensaries, outlawing more than 90 percent of our 1,000 legit pot shops.
The crackdown has been slow, however, and there's more talk of full legalization in California. Here are 2013's biggest weed stories. Sit back, light up, and reflect:
10. A hardcore Republican says legalize it?! Yep. U.S. Rep. Dana Rohrabacher of Orange County, a notorious anti-immigrant voice in Congress, proposed a law that would prohibit federal authorities from cracking down on small-time pot offenses in states where marijuana is legal, medically or otherwise.
9. Smoking daily is perfectly healthy. Say what? Our daily toker friends seem permanently attached to their couches while always wondering why they're depressed. But Researchers from Boston Medical Center and the Boston University School of Medicine found:
... no differences between daily marijuana users and those using no marijuana in their use of the emergency room, in hospitalizations, medical diagnoses or their health status.
8. Feds come to LA. After a few years of federal crackdowns at Bay Area dispensaries, 2013 was the year the DEA finally, really focused on the city of L.A. Federal authorities told all pot shops in the LAPD's Rampart, Newton and Harbor divisions to shut down because, well, selling cannabis is not legal according to United States law.
See the rest of LA Weekly's top 10 biggest weed stories of 2013.

BEFORE YOU GO
PHOTO GALLERY
27 Reasons Why U.S. Shouldn't Lead War On Drugs