One lucky landscaper is raking in the dough this year.
In October 2012, 27-year-old Marvin Rosales Martinez found a winning million-dollar lottery ticket while blowing leaves during a cleanup following Superstorm Sandy, the New York Post reported.
Martinez promptly turned the ticket in, and the New York Lottery launched a year-long investigation to find its owner, according to CBS New York. But since there was "no report of theft or of a ticket being misplaced," Martinez was told that the ticket was rightfully his. The win was officially announced on Friday, according to the New York Lottery's website.
(Story Continues Below)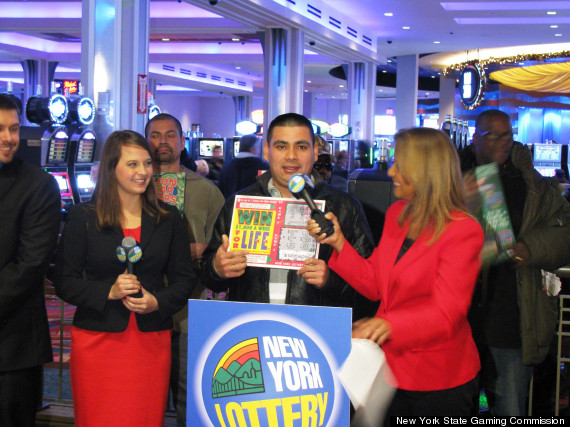 The good news doubled as the perfect wedding present to Martinez's new bride -- he married Miriam Benitez, 24, last month. Martinez surprised her with his winnings on Friday, according to the Post.
The newlyweds opted to receive the prize as a one-time lump sum, according to CNN. After tax withholdings, Martinez will receive $515,612 of the $779,106.
He told the Post that he plans to send money to family living in El Salvador and buy his wife a house.
"My wife and I didn't go on a honeymoon, so maybe we'll take a trip to Miami or something," he said. "I want to keep living a normal life. This won't change us."