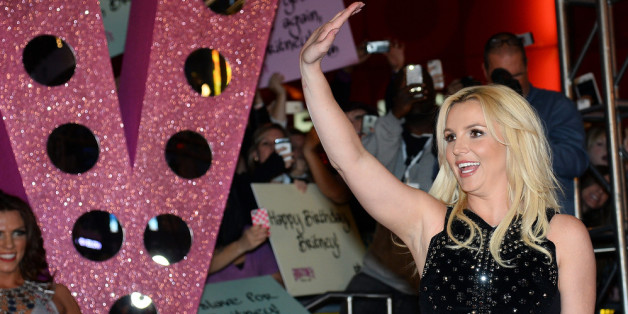 Britney Spears has reportedly disappointed some fans by devoting mere seconds to those who forked over thousands of dollars to meet her in Las Vegas.
One of the packages being offered with the Spears' residency at Planet Hollywood Resort & Casino is a VIP meet-and-greet package. This offer comes with a front-row seat, backstage access and a signed poster, as well as a meet-and-greet and photo opportunity.
The hefty price tag of $2,500, however, apparently only gets fans three seconds with Spears, according to RadarOnline.com.
"Fans were told before the meet-and-greet that they were not to hug or touch Britney without her permission and they weren't allowed to bring her any gifts," a source told Radar. "Fans were anticipating a flashy meet-and-greet with Britney but instead it was just awkward and uncomfortable. She barely spoke. She just smiled and nodded and said 'thank you' a lot."
Although some might have expected a bit more time with the 32-year-old pop star, such encounters are typically quick because the celebrity often has a long line of people to get through, CBS' 98.7 Amp Radio noted.
"It's up to the artist to make it memorable," the station added. "It's unfortunate that Britney didn't give them a 'piece of her,' if you know what I mean."
Earlier this month, reports claimed fans were angered over the high cost of the special packages. But in October, The Hollywood Reporter noted that $500 VIP tickets had already sold out.
BEFORE YOU GO
PHOTO GALLERY
Britney Spears In Concert