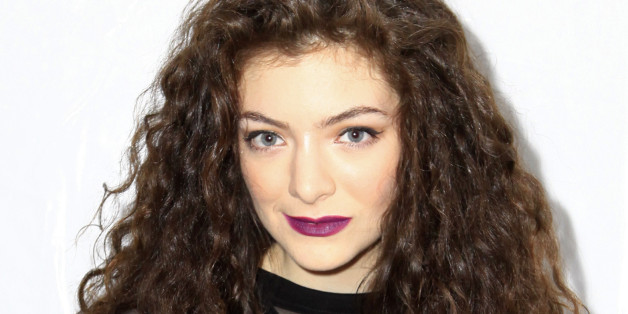 In case her musical talent and outspoken opinions about the entertainment industry weren't enough to sell you on Lorde, she's gone and proven yet again that she's one of the coolest teens out there.
The 17-year-old pop star sat down -- over Skype, of course -- with fellow awesome teen girl and founder of Rookie, Tavi Gevinson, to chat about everything from Beyonce to music journalism to feminism. Lorde, who has openly identified herself as feminist -- a refreshing departure from celebrities who not only distance themselves from the term but misdefine it -- opened up to Gevinson about how she connects to the concept, and why the social, political and economic equality of the sexes is something that shouldn't be scary:
I'm speaking for a bunch of girls when I say that the idea that feminism is completely natural and shouldn't even be something that people find mildly surprising, it's just a part of being a girl in 2013. And that kind of normal, non-scary, chill vibe that you had with it, and that Rookie had, was really encouraging when I was like 14.
Lorde also addressed the ambiguities and debates that exist within feminist communities, but said that these (often frustrating) conversations about what makes someone a real/good/true feminist haven't made her reject the term:
I find a lot of feminist reading quite confusing and that often there's a set of rules, and people will be like, "Oh, this person isn't a true feminist because they don't embody this one thing," and I don't know, often it can be a gray area and it can be a hard thing to navigate. But I don't know. I just like, it's just something that I'd assumed was natural for a long time. It's not some crazy kind of alien concept to me.
It's heartening to see a pop star ready to openly discuss feminism and sex-positivity, and do it all with an unassuming air. "Just take pride in what you do. Take photos of yourself wearing super weird clothes and love how it looks and be happy with that," Lorde told Gevinson.
Now that's solid advice for women of any age to heed -- and it reminds us just why we love teenage girls so very much.
Head over to Rookie to read the full interview.
BEFORE YOU GO