A Texas man was charged with the murder of his estranged pregnant wife just hours after a body was discovered in a creek near her house.
Matthew Sowders, 28, faces capital murder charges in the death of his wife, 26-year-old Melissa Sowders. U.S. Marshals, Harris County Sheriff's deputies and members of the Gulf Coast Violent Offenders Task Force arrested Matthew Sowders outside his parents' house on Thursday evening, according to KHOU.
Melissa Sowders, a mother of four who was pregnant by her current boyfriend, has been missing since the day after Christmas, when she met her estranged husband at a McDonald's to pick up their children.
Texas EquuSearch volunteers found a body underwater in Cypress Creek on Thursday morning after an exhaustive, six-day search of the wooded area. An autopsy has yet to confirm the identity of the body.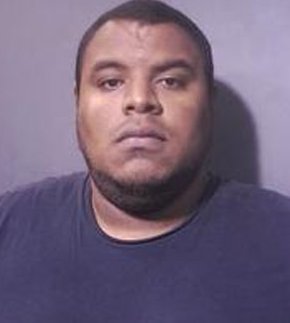 Matthew Sowders
The woman's boyfriend, Jason Sanford, said that investigators called shortly after investigators made the discovery.
"The detective called me asking what kind of tattoos were on her and so I explained a couple of the tattoos that I could remember, stars that were on her side and a tattoo of Matt's name on her waistline," Sanford told KHOU.
According to ABC 13, Matthew Sowders had filed for divorce from his wife in October. Matthew and Melissa Sowders had met in high school and had been sweethearts, detectives told the station.
Sowders' attorney, Dustan Neyland, denies his client had anything to do with his wife's disappearance.
"It's kind of more of a shock that he was arrested today so quickly after a body was found without any kind of an autopsy or a cause of death being determined," Neyland told KHOU.
Neyland says his client is grieving and comforting the couple's four children through the tragedy, according to ABC 13.
BEFORE YOU GO
PHOTO GALLERY
Marriages That End In Murder