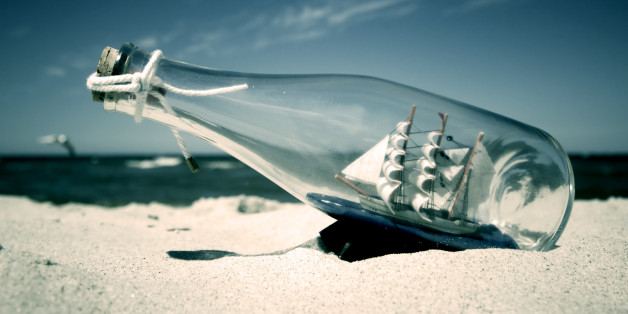 When she was just 10 years old, Zoe Lemon carefully scrawled a message onto a piece of paper, rolled it into a bottle and cast it from the deck of a ferry in the North Sea, near Hull, England.
The note, which included her address, asked the note's finder to please write. Twenty-three years later, Lemon -- now married with the last name Averianov -- has finally received a response.
According to the Manchester Evening News, young Lemon's letter was recently discovered on the southwest coast of the Netherlands by a couple, identified as Pieter and Jacqueline, who readily complied with the letter's request.
A copy of the original note, transcribed by the BBC, reads, "Dear finder, my name is Zoe Lemon. Please would you write to me, I would like it a lot. I am 10 years old and I like ballet, playing the flute and the piano. I have a hamster called Sparkle and fish called Speckle."
Pieter, more than two decades later, replied: "Dear Zoe, yesterday on one of my many walks with my wife along the dikes of Oosterschelde looking among the debris thrown by the sea of embankment I found a little plastic bottle containing your message."
In an interview translated by DutchNews.nl, an English news service in the Netherlands, Pieter said the message nearly went undiscovered.
"If we did not have a dog that was crazy about plastic bottles, we would never have found it," he said.
The Daily Mail reports the English family is considering a visit to the Netherlands. So far, the correspondence has been sent via a far faster method: email.
BEFORE YOU GO