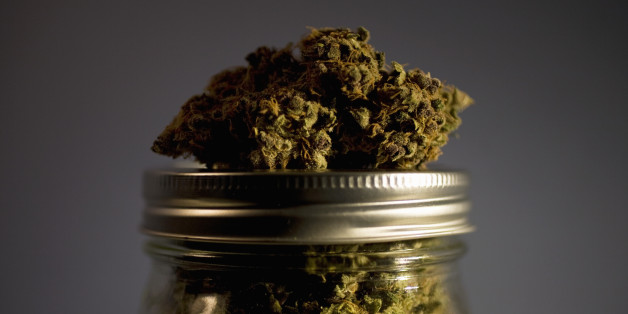 Puerto Rico's legislature is taking another stab at decriminalizing weed.
The island's lower house is making preparations to begin debate mid-month on a bill that would eliminate jail penalties for possession of up to 14 grams of marijuana, Puerto Rican daily El Nuevo Día reports.
The measure was passed by the Puerto Rican Senate last year, but failed to make it through the House.
Rep. Luis Vega Ramos of the governing Popular Democratic Party, who heads the House Judiciary Committee where the proposal will be considered, said Gov. Alejandro García Padilla is open to the proposal.
"There's some factors that are forcing us to rethink this issue," Vega Ramos told El Nuevo Día. "There's the problem of jail overcrowding, and we have to evaluate whether jail sentences are the right way to treat people who consume marijuana."
Puerto Rican legislators tried to push two proposals last legislative session that would have loosened the island's tough policies on marijuana -- the decriminalization bill and a bill legalizing marijuana consumption for medicinal use.
But those efforts butted against Puerto Ricans' largely conservative attitude toward the soft drug. A poll by El Nuevo Día released in November found that a whopping 70 percent of the island's residents opposed decriminalizing weed, while 60 percent opposed medical marijuana.
The poll prompted the co-author of the medical marijuana bill, Puerto Rican Rep. José Báez, to abandon the project.
Puerto Rican Sen. Miguel Pereira, on the other hand, pledged to keep the decriminalization effort alive.
The amended version of Pereira's bill would punish possession of marijuana with fines up to $100. Those fines would increase if an offender committed multiple infractions.
Current law in Puerto Rico carries a penalty of up to three years in prison.
Pro-marijuana advocates have won key victories in recent months, with the U.S. states of Colorado and Washington legalizing the drug for recreational use and Uruguay taking the unprecedented step of legalizing both consumption and the government sale of weed in December.
BEFORE YOU GO
PHOTO GALLERY
27 Reasons Why U.S. Shouldn't Lead War On Drugs