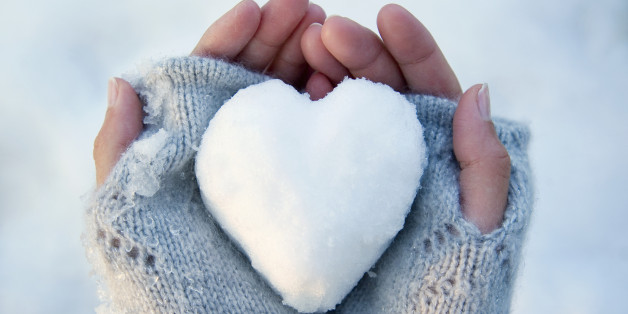 The stress and strain of constantly being connected can sometimes take your life -- and your well-being -- off course. GPS For The Soul can help you find your way back to balance.
GPS Guides are our way of showing you what has relieved others' stress in the hopes that you will be able to identify solutions that work for you. We all have de-stressing "secret weapons" that we pull out in times of tension or anxiety, whether they be photos that relax us or make us smile, songs that bring us back to our heart, quotes or poems that create a feeling of harmony, or meditative exercises that help us find a sense of silence and calm. We encourage you to look at the GPS Guide below, visit our other GPS Guides here, and share with us your own personal tips for finding peace, balance and tranquility.
There are just some days when all you want to do is curl up by the fire and stay inside -- and that has never been more true as we travel further into the winter season. A snowstorm or even just freezing rain isn't exactly motivating, but it's possible to push beyond our cold-weather blues and emit our own sunshine on a blustery day. Push play below and find inspiration despite the dreary weather.
Snow [Hey Oh] -- Red Hot Chili Peppers
Snow Outside -- Dave Matthews Band
Winter Song -- Sara Bareilles and Ingrid Michaelson
Winter Wonderland -- Emeli Sande
It Snowed -- Meaghan Smith
White Winter Hymnal -- Fleet Foxes
Winter Winds -- Mumford & Sons
Winter -- Joshua Radin
Peppermint Winter -- Owl City
In Like A Lion (Always Winter) -- Relient K
For more GPS Guides, click here.
BEFORE YOU GO
PHOTO GALLERY
Energizing Winter Wonderlands