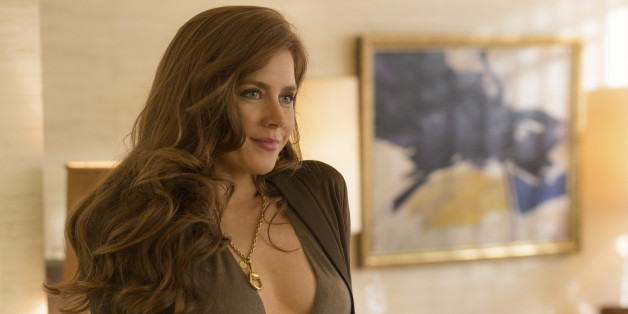 The Writers Guild of America announced nominees for best original and adapted screenplays on Friday, providing a boost to awards contenders "August: Osage County," "Her" and "Captain Phillips." The list of nominees:
ORIGINAL SCREENPLAY
"American Hustle," Written by Eric Warren Singer and David O. Russell; Columbia Pictures
"Blue Jasmine," Written by Woody Allen; Sony Pictures Classics
"Dallas Buyers Club," Written by Craig Borten & Melisa Wallack; Focus Features
"Her," Written by Spike Jonze; Warner Bros.
"Nebraska," Written by Bob Nelson; Paramount Pictures
ADAPTED SCREENPLAY
"August: Osage County," Screenplay by Tracy Letts; Based on his play; The Weinstein Company
"Before Midnight," Written by Richard Linklater & Julie Delpy & Ethan Hawke; Based on characters created by Richard Linklater & Kim Krizan; Sony Pictures Classics
"Captain Phillips," Screenplay by Billy Ray; Based on the book "A Captain's Duty: Somali Pirates, Navy SEALS, and Dangerous Days at Sea" by Richard Phillips with Stephan Talty; Columbia Pictures
"Lone Survivor," Written by Peter Berg; Based on the book by Marcus Lutrell with Patrick Robinson; Universal Pictures
"The Wolf of Wall Street," Screenplay by Terence Winter; Based on the book by Jordan Belfort; Paramount Pictures
DOCUMENTARY SCREENPLAY
"Dirty Wars," Written by Jeremy Scahill & David Riker; Sundance Selects
"Herblock – The Black & The White," Written by Sara Lukinson & Michael Stevens; The Stevens Company
"No Place on Earth," Written by Janet Tobias & Paul Laikin; Magnolia Pictures
"Stories We Tell," Written by Sarah Polley; Roadside Attractions
"We Steal Secrets: The Story of Wikileaks," Written by Alex Gibney; Focus Features
Some high profile scripts, including John Ridley's "12 Years A Slave," Ryan Coogler's "Fruitvale Station," Peter Morgan's "Rush," Steve Coogan and Jeff Pope's "Philomena" and Lake Bell's "In A World," were not eligible for nomination by the Writers Guild. HitFix In Contention editor Kris Tapley explained why back in December of 2013:
Every awards season, a number of contenders that might be formidable presences in the Oscar races for Best Adapted and Original Screenplay — or at the very least have ballot support from the Academy's writers branch — end up left out of the WGA conversation due to tighter qualifying rules. Writers who are not members of the guild, films made with production companies that are not WGA signatories and productions otherwise made outside of the guild's guidelines are deemed ineligible year after year, leading to such high-profile recent disqualifications as "The Artist," "District 9," "Amour" and Best Original Screenplay Oscar winners "The King's Speech" and "Django Unchained."
The big surprise of the WGA nominations was Berg's nod for "Lone Survivor," a film that has not yet made a huge impact in the awards conversation. WGA snubs, however, include Alfonso and Jonas Cuaron's "Gravity" screenplay, Danny Strong's script for "Lee Daniels' The Butler" and Joel and Ethan Coen's "Inside Llewyn Davis" work.
Thus far, only "American Hustle" and "Dallas Buyers Club" have been nominated for top prizes by the Writers, Producers and Screen Actors guilds. "12 Years A Slave" would have likely turned that hat trick as well, had Ridley's script been eligible at the WGA.
BEFORE YOU GO
PHOTO GALLERY
Celebrity News & Photos