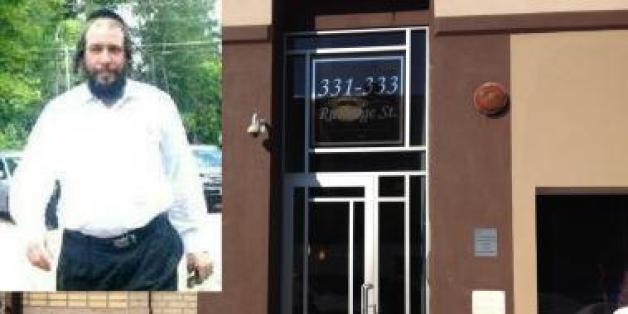 By Nicole Bode and Gustavo Solis
WILLIAMSBURG — The family of a Brooklyn real estate developer police believe was kidnapped outside his office Thursday night has offered a $100,000 reward for his safe return, no questions asked, his brother said Friday.
Menachem Stark, 39, was leaving his office, Southside Associates, at 331 Rutledge Street at 11:20  Thursday night and was walking to his home a few blocks away when two men approached him, grabbed him, and drove him away in a white or light-colored minivan, according to a flyer put out by Shomrim, a neighborhood watch group for the Orthodox community.
Stark's wife, Bashie, became worried when he did not come home before midnight and notified the neighborhood patrol, the NYPD said.
Shomrim alerted police at 2:30 a.m. on Friday.
Security video shows Stark being pulled into the van, but put the address of the kidnapping at 315 Rutledge St.
NYPD investigators canvassed Rutledge Street on Friday morning, pulling security footage from multiple security cameras near the scene of the kidnapping and speaking to local business owners.
"We're waiting for a phone call with demands. [We're] just hoping that he is still alive," his brother Yitzy Stark, 30, said. "We'll do anything they ask."
He said his brother was not carrying a large amount of money.