Remember in The Empire Strikes Back, when poor Luke Skywalker goes to the planet Hoth and gets dragged back to the ice cave by a Wampa?
Yes? No?
It doesn't matter, because this dog bed (inspired by that ice cave) exists and it's magical.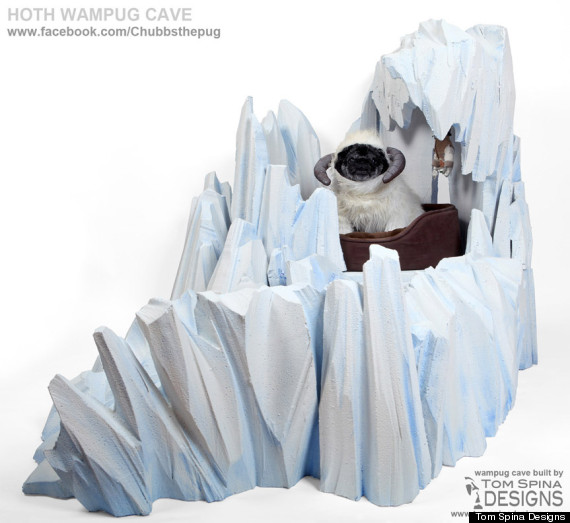 It was created by the incredibly awesome Tom Spina Designs exclusively for the ridiculously photogenic dog, Chubbs the pug. Though she clearly to prefers to go by "Wampug" these days.
We say: Just take our money and give us the dog bed.
And the pug.
Please.
Editor's note: A previous version of this article referred to Chubbs as a "he" instead of "she." We apologize to Chubbs for this embarrassing gaffe and would like to take a moment to compliment her unique beauty.
Also, check out this superfan's collection of "Star Wars" memorabilia.
PHOTO GALLERY
The Largest Collection Of Star Wars Memorabilia
Check out HuffPost Home on Twitter, Facebook, Pinterest, Tumblr and Instagram.