We always imagined Batman as the hyper-serious brooding type, not really one for leather jackets and extended cigarette breaks. And yet somehow "Batman 1972" makes it all seem so right. The alternative comic by artist Francesco Francavilla transforms Gotham City into a happening 1970s joint, where Catwoman has an afro, the Joker wears shearling and, yes, Batman is a chain smoker.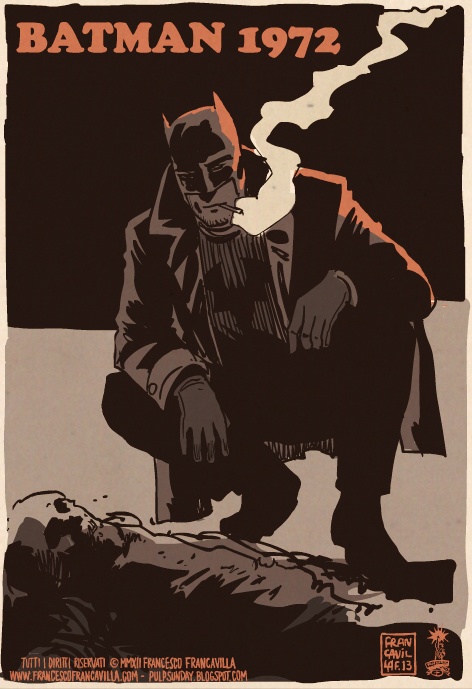 The delicious imagining of the classic adventure series, which Francavilla dubbed a "batploitation," revisits a golden age of design where simplicity and style reigned supreme. In fact, we're pretty sure Anne Hathaway could learn a thing or two from Francavilla's badass vision of Catwoman.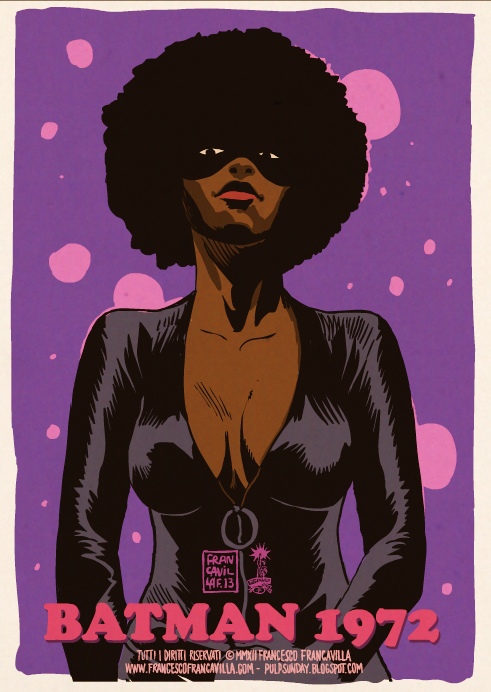 See the rest of the groovy posters below and let us know your thoughts in the comments. As background music, we humbly recommend interspersing the Batman theme song with the Shaft theme song.