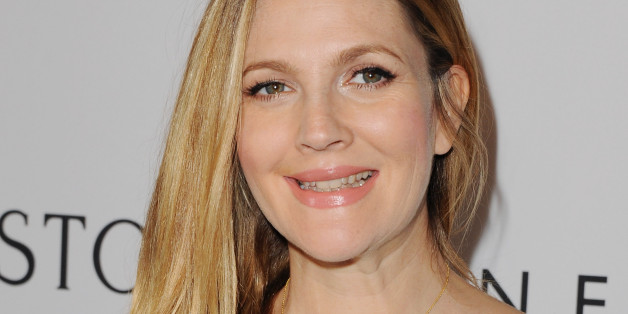 Drew Barrymore took to the pages of Marie Claire to talk about life and love, while hilariously discovering the porn section of a local bookshop. The most important part of the interview, however, is the section in which her husband, Will Kopelman, chimes in about how she made him watch her films.
"She was angry and surprised I hadn't seen 'Grey Gardens' or 'Ever After' and immediately sat me down and had me watch them," he said. Immediately.
It is unclear whether Barrymore needed Kopelman to watch these films on account of her performances in them or because they are cultural staples without which one cannot possible form a fully realized understanding of our societal infrastructure. Maybe both.
There are no reports on whether Kopelman had previously seen "My Date With Drew" or "Never Been Kissed" and we can only assume that immediately before her masquerade ball entrance in "Ever After," she left the room, only to quietly reenter wearing a lot of glitter eye makeup and the most magical set of wings.
BEFORE YOU GO
PHOTO GALLERY
Drew Barrymore, Will Kopelman: Actress Married To Art Consultant