Designer Jonathan Hull exposed America's dark side a few months ago with a devilish map of the nation's most hellishly named places, but now he's come over to the light with his new "Heaven USA Map" which points out notable heavenly landmarks. He mapped place names using derivations of God, Heaven, Saints, Church, Angels, and Christmas, according to his blog.
Hull told The Huffington Post, "There's the more obvious trends toward using saintly names where we live, with so many large cities bearing names of saints, or other heavenly titles as with Los Angeles. This in opposition to the concentration of more infernal names in the wilds."
It's easy to identify some of America's most heavenly areas by looking out for swaths of blue across the map. The coasts generally have a lot of divine place names, which are probably due in part to historical migration trends. Hull commented, "Unsurprising also to see the Spanish and French settled regions showing a concentration."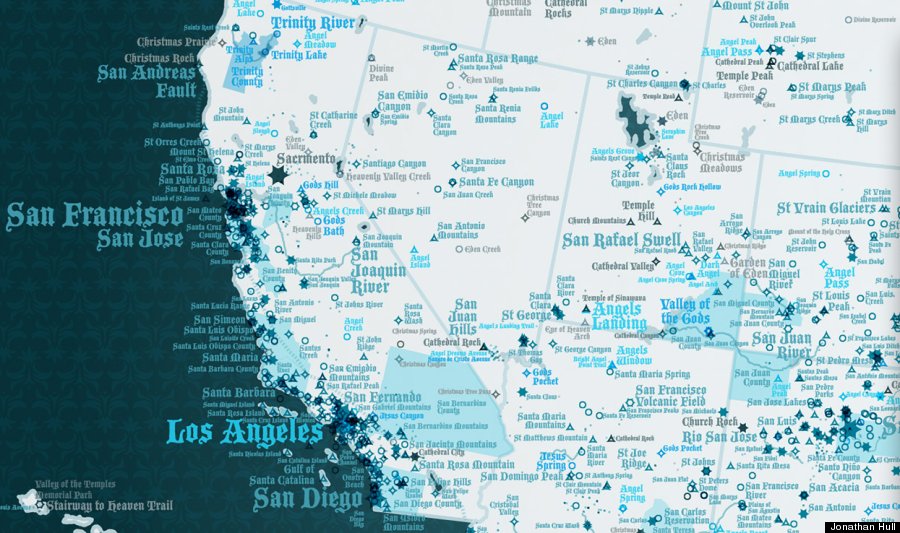 While some names are fairly banal, like "Church Hill," "St. Paul," and "Angel Falls," there are also some creative standouts like "God's Bath," "Angel's Trumpet Road," "In God's Hand Way," and "Stairway to Heaven Trail."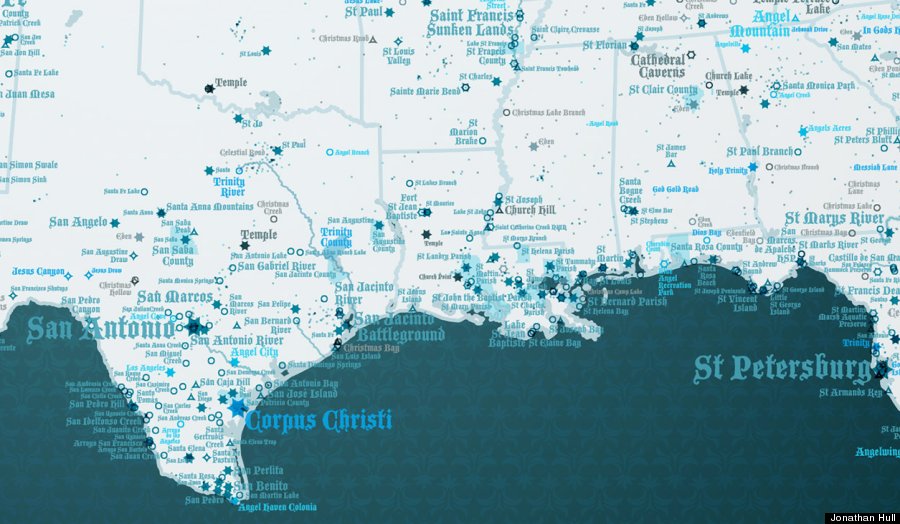 So how does the Heaven USA map compare to the Hell map? Hull remarked, "I didn't find as many God landmarks as anticipated, apparently our nation is strewn with more of the Devil's body parts, and nearly all the saintly names are much more straightforward." He created a stripped-down version that incorporates data from both maps.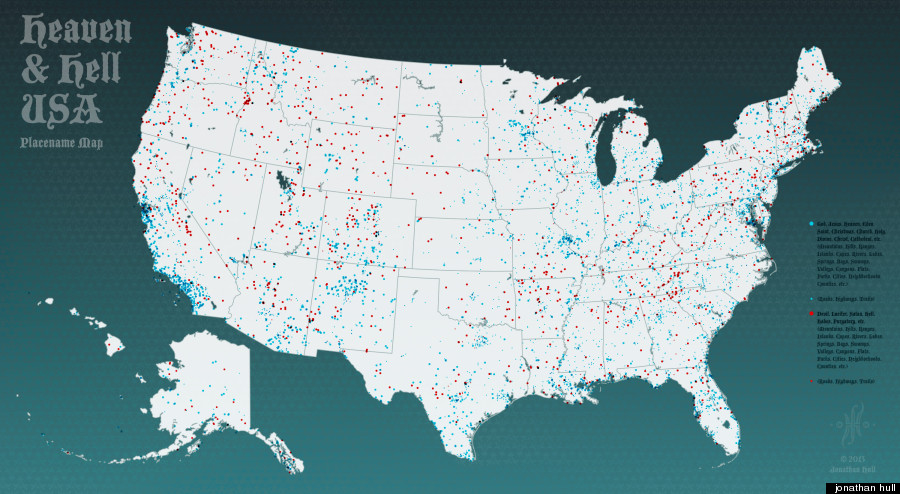 Here are both Heaven and Hell maps, for comparison: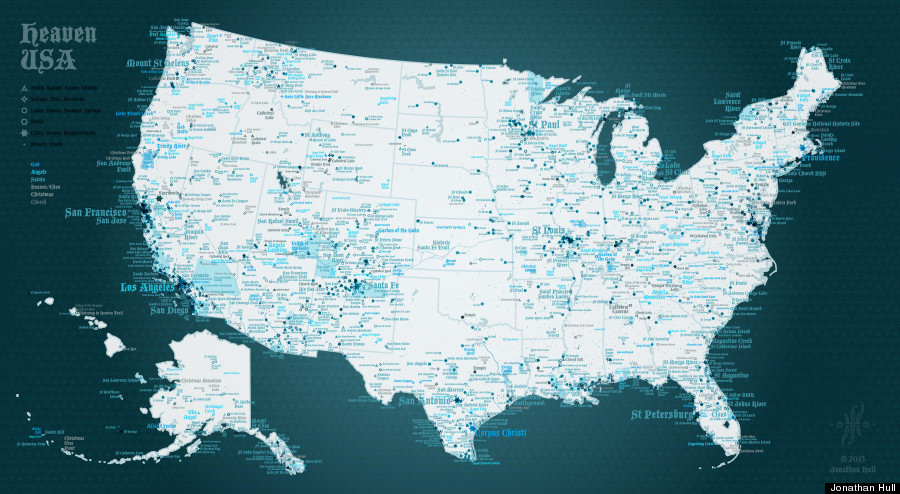 "Nice to see that heaven is winning out." Hull commented to The Huffington Post, "Heaven obviously has more monikers overall, with California bearing the most."
Looks like the forces of heaven are winning- at least when it comes to cartography.
BEFORE YOU GO
PHOTO GALLERY
The World's 50 Most Unusual Churches